National September 11 Memorial
September 12, 2011 in New York City - By Daryl Lang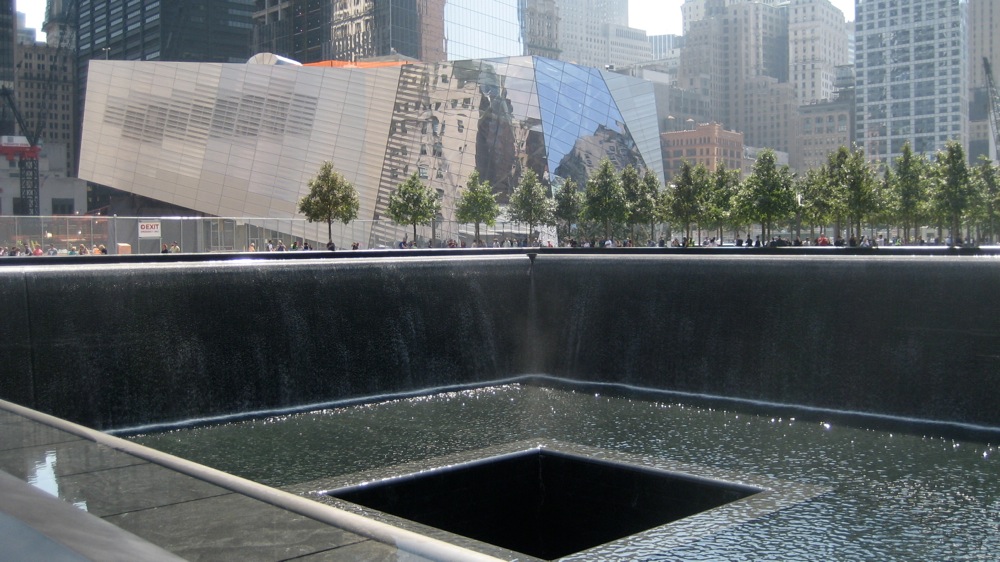 On the tenth anniversary of the 9/11 terror attacks, the 9/11 Memorial opened in New York City. It's the first time the public has been allowed inside the World Trade Center site (other than the temporary train station) since the attacks.
The memorial contains two square waterfalls marking the footprints of Twin Towers. Around the waterfalls are bronze paraphets enscribed with names of the 2,977 people killed in New York, Washington and Pennsylvania on September 11, 2011, plus the 6 killed in the February 26, 1993 bombing at the World Trade Center. A museum is scheduled to open at the site next year.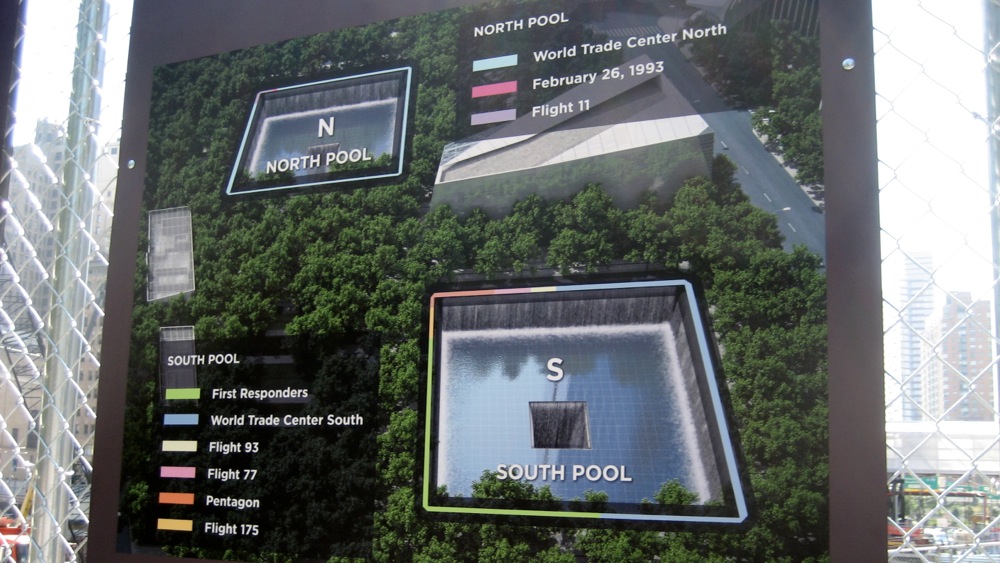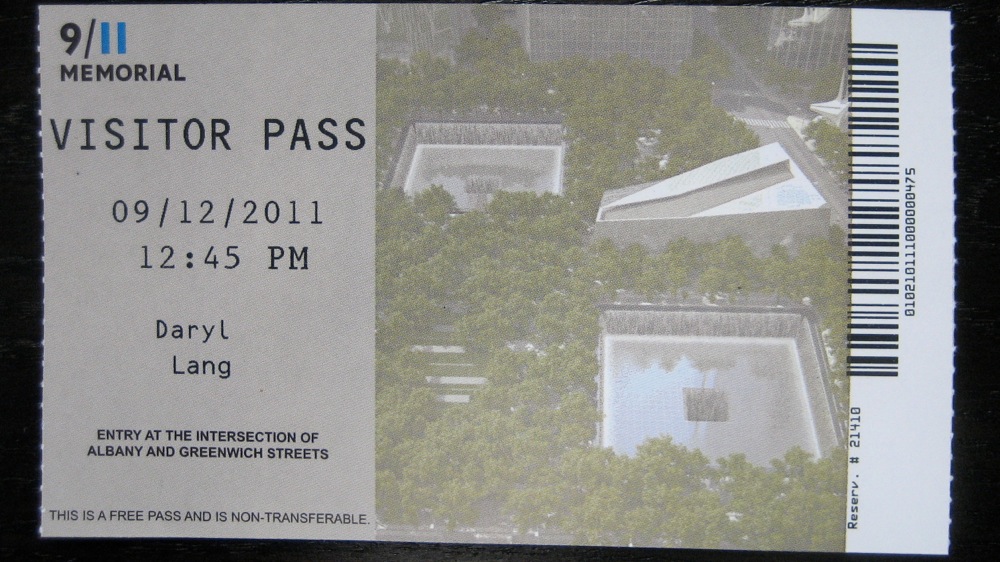 If you visit, here's the one thing you need to know: Get a ticket first. I was able to reserve a ticket easily through 911memorial.org. Tickets are free, but a donation is suggested. Plan a few weeks ahead.
Signs point the way.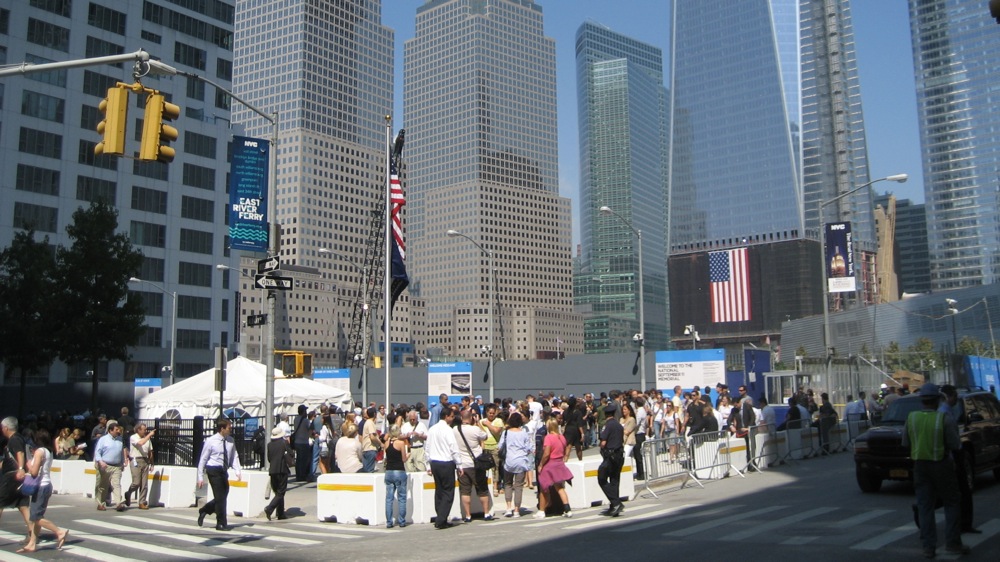 Here's the entrance to the memorial, on the south side of the World Trade Center site, at Greenwich Street and Albany Street.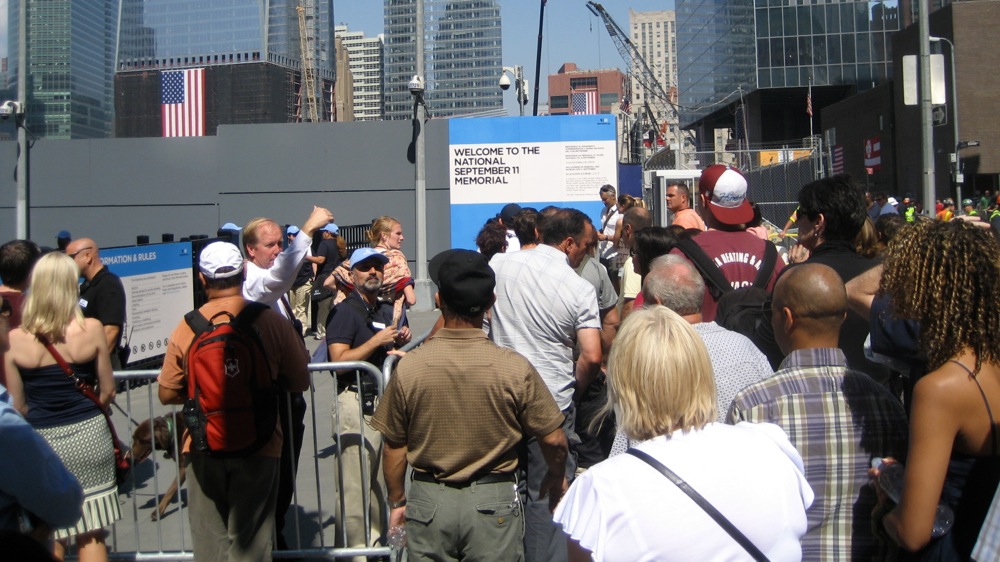 Most of these people crowded around the entrance to the memorial did not have tickets. They aren't getting in!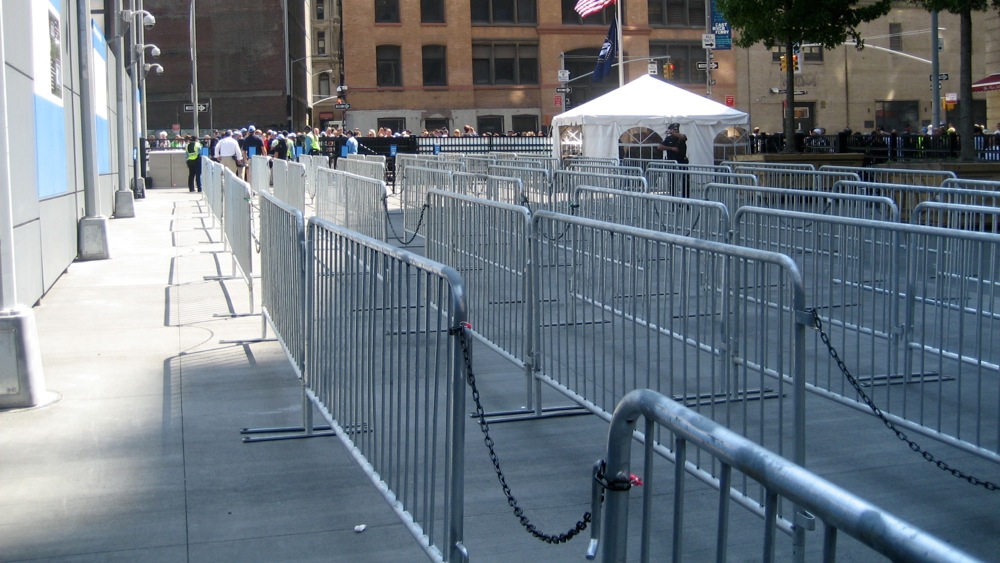 Inside the gate, there were no lines and everything moved efficiently. There's a security checkpoint similar to what you'd go through at an airport. At least five different people checked my ticket — including one who checked to make sure it matched my ID, and another person who punched it. This site feels very safe.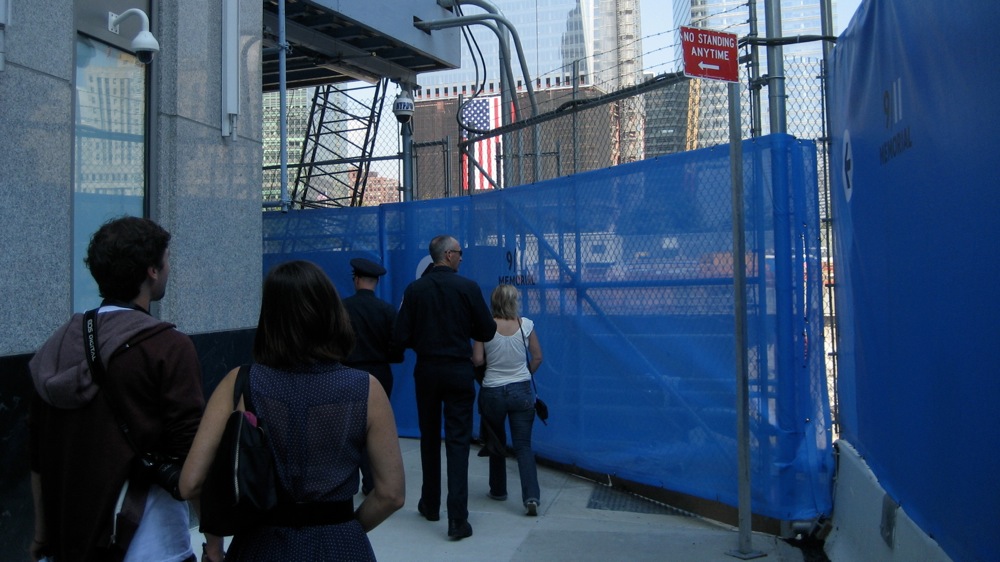 The memorial is in the middle of the World Trade Center site. You can definitely tell you're entering a construction area.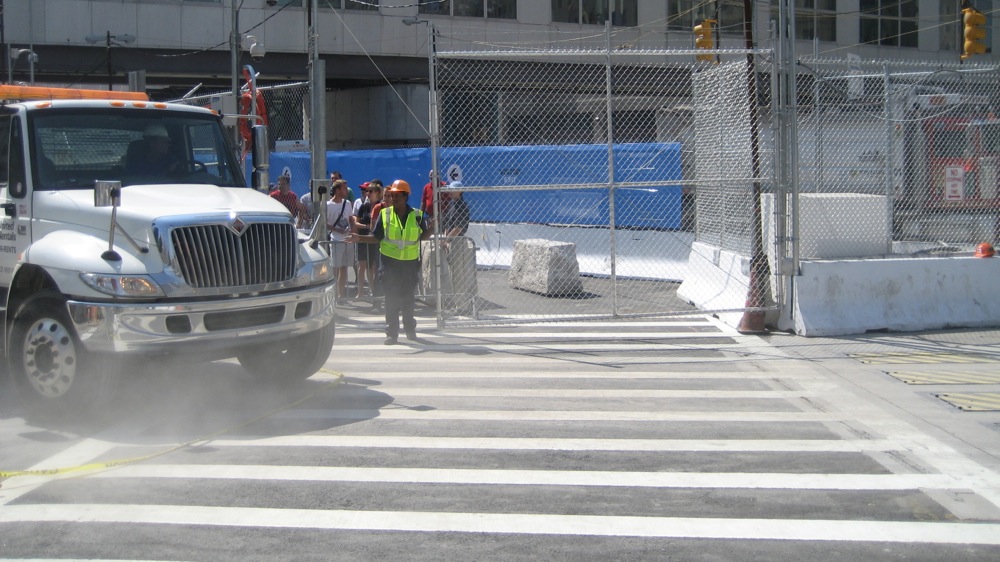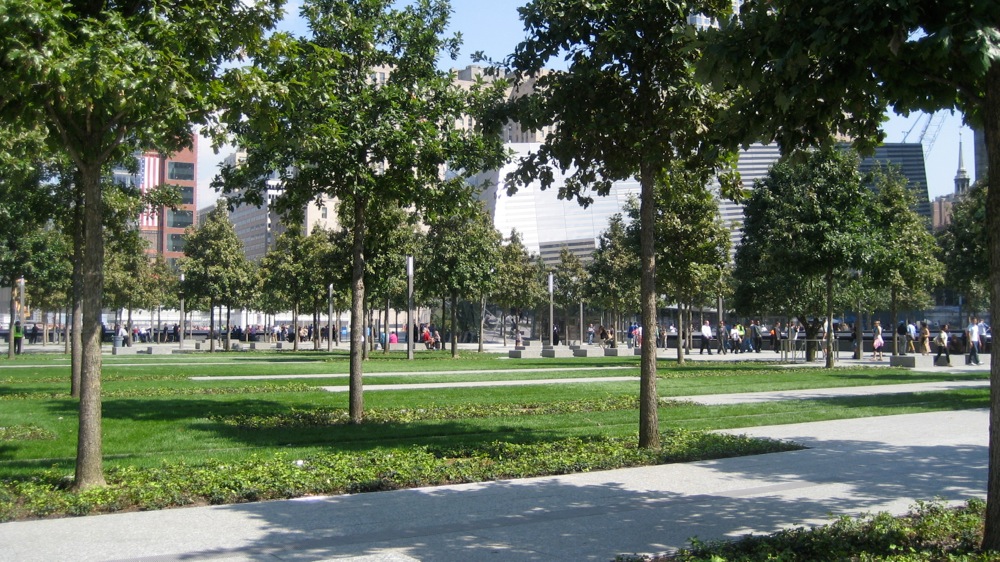 Inside, the noise from traffic and construction fades away as you walk across the plaza toward the waterfalls. Once there, you hear the peaceful din of falling water.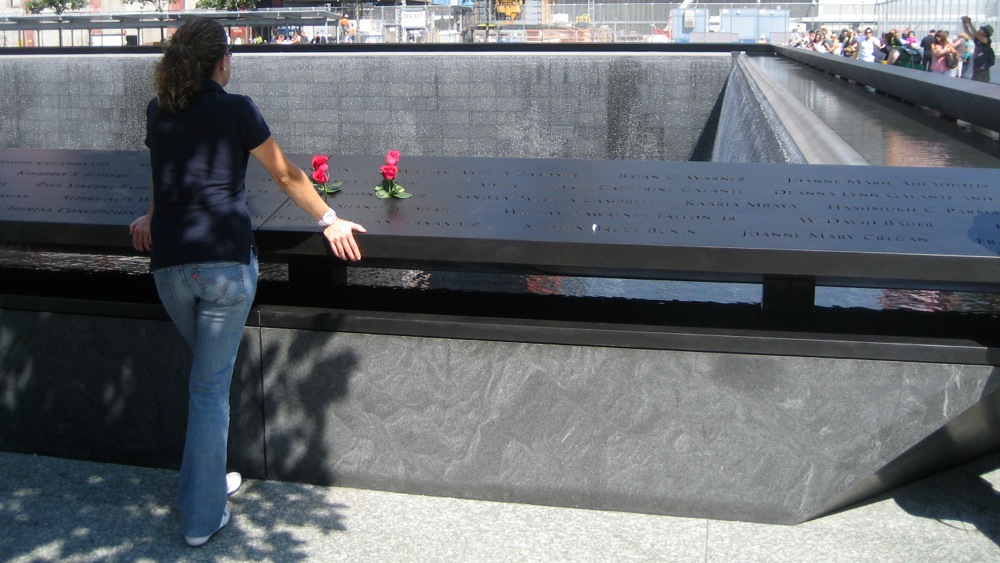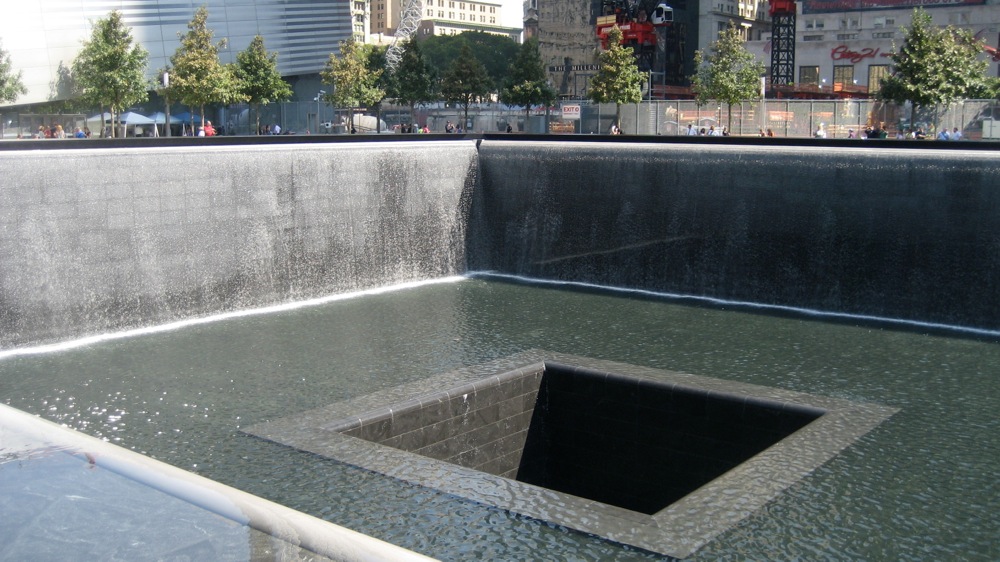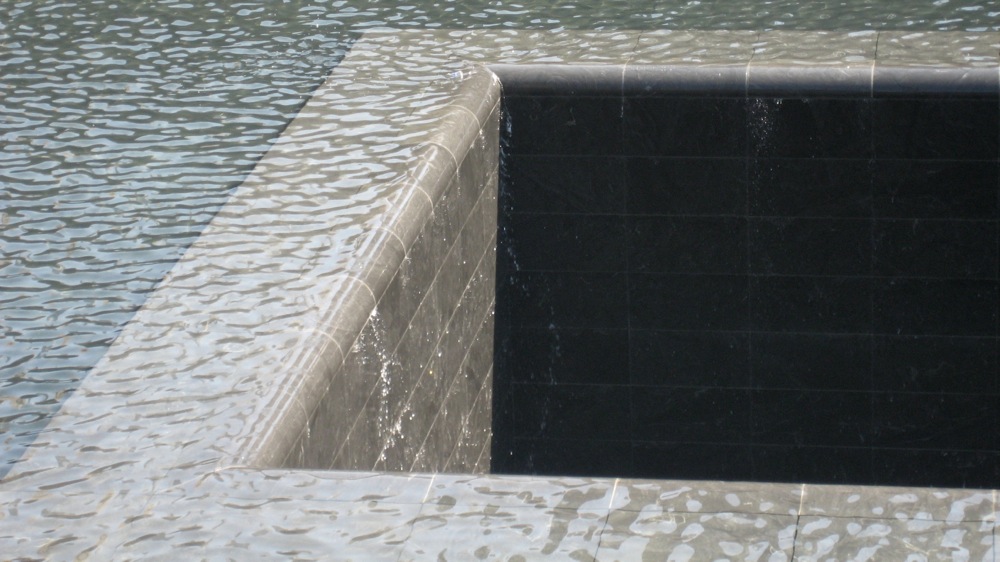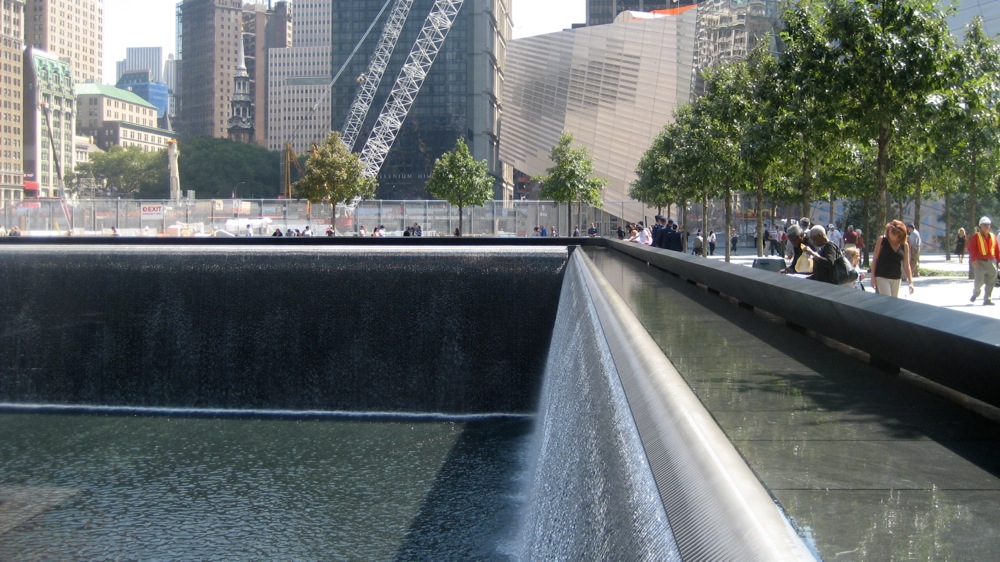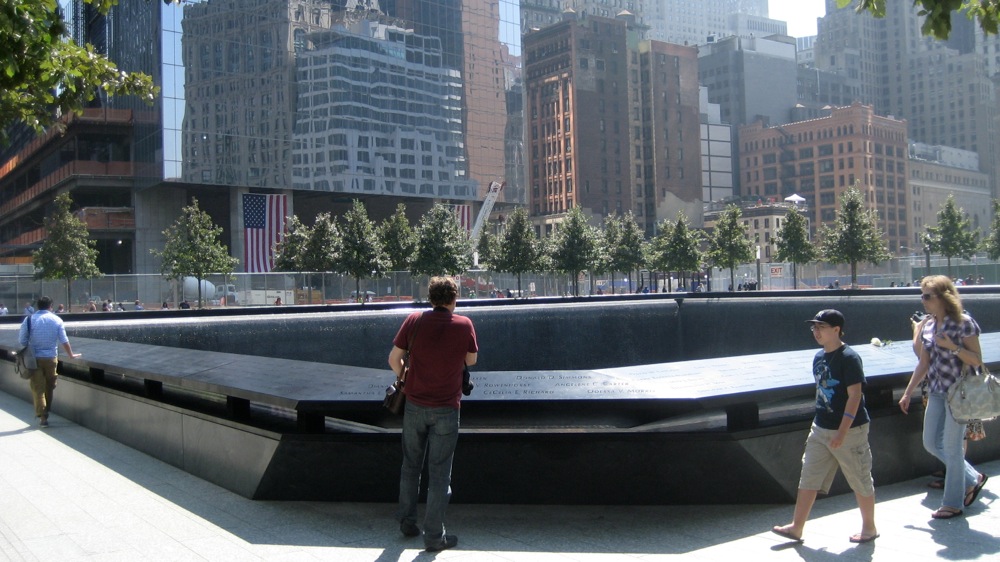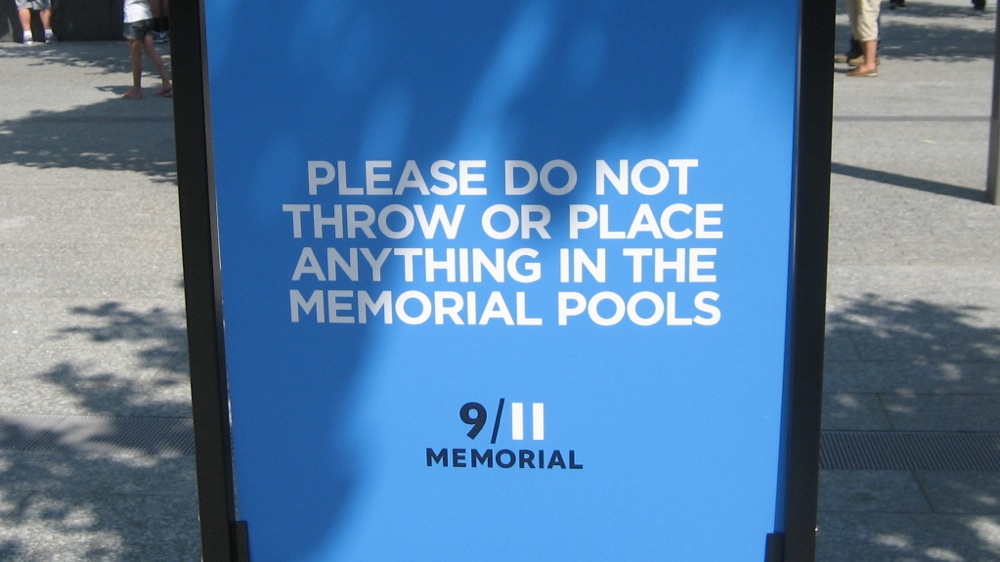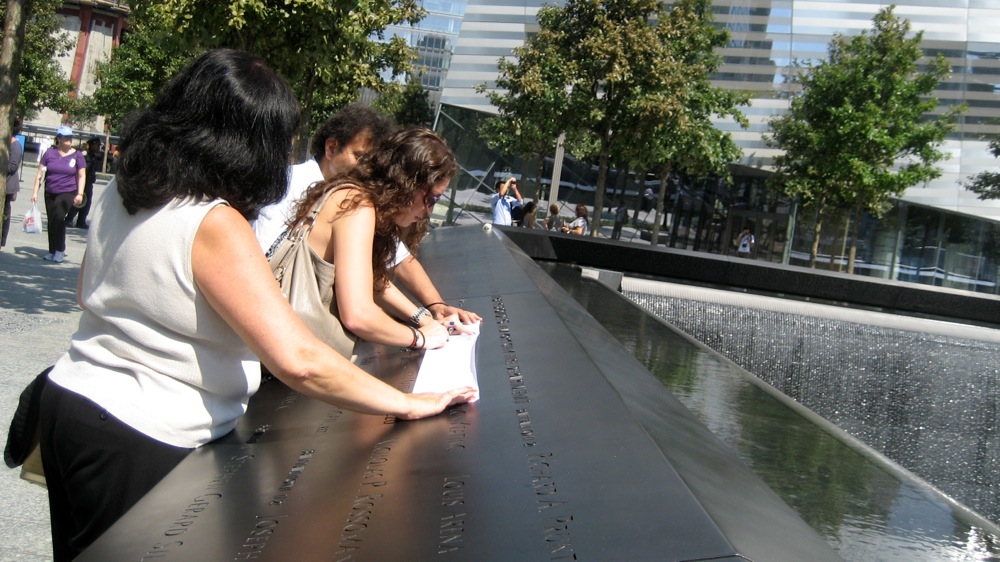 There are computer kiosks set up to help find names on the walls surrounding the pool. Some people bring paper to make rubbings of the names.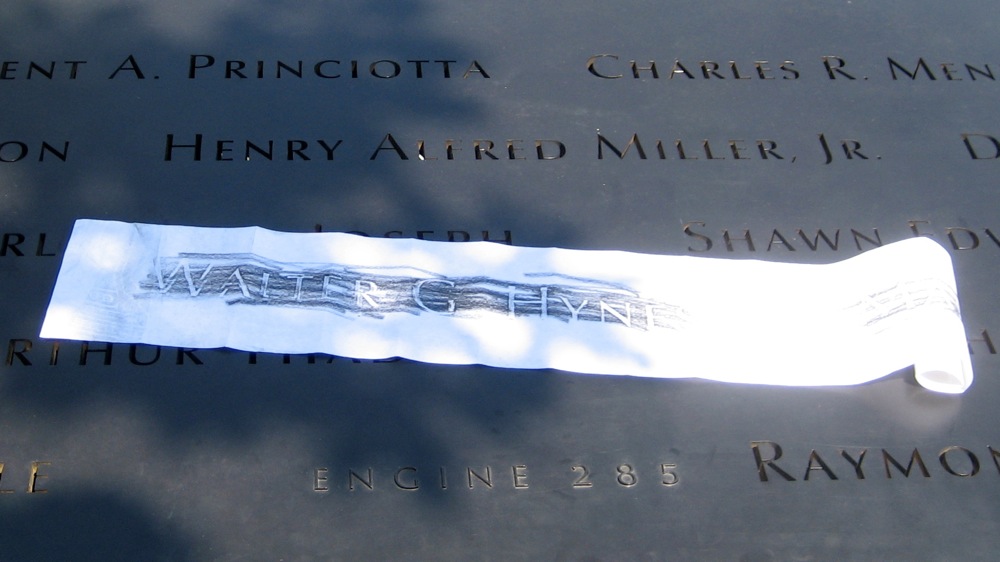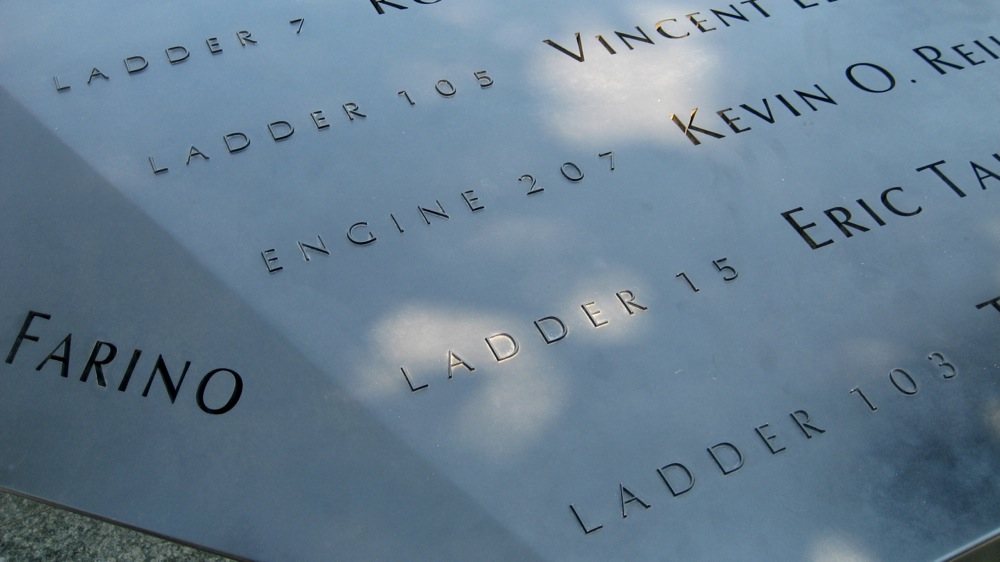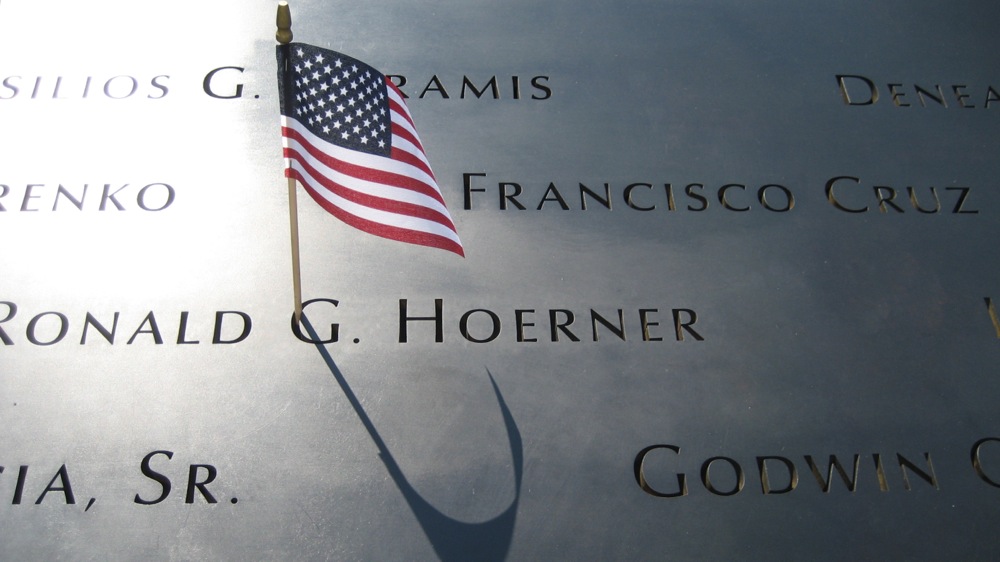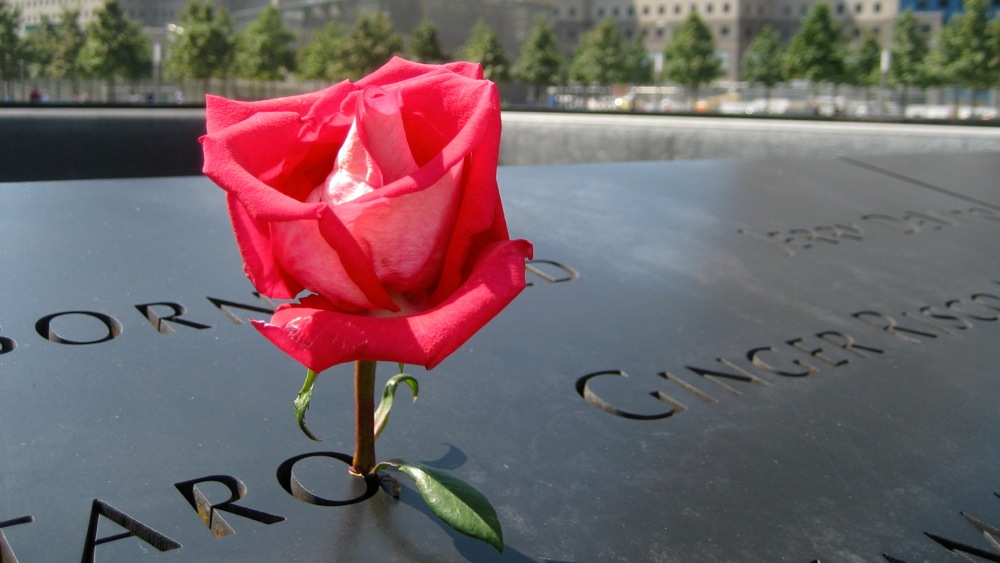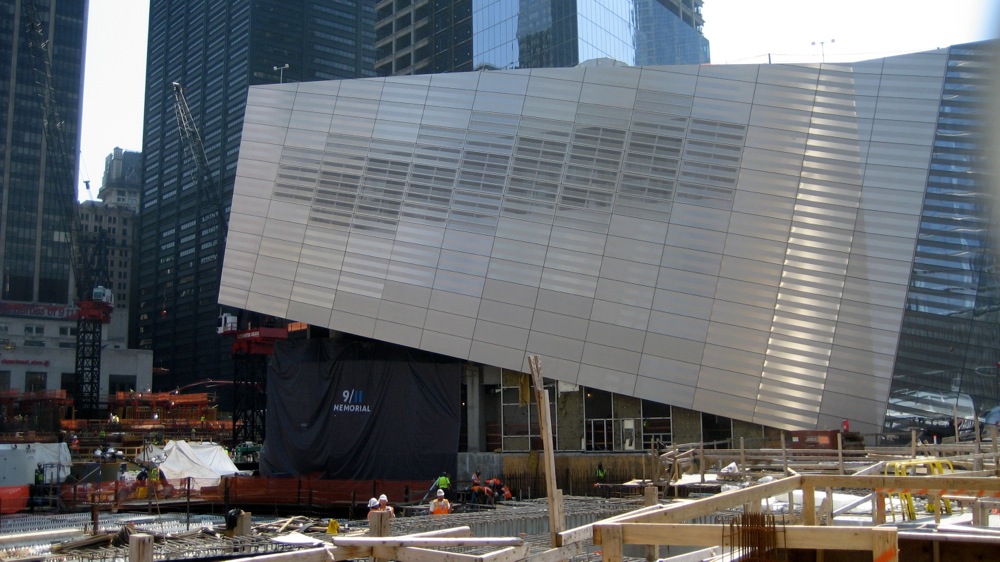 The 9/11 Museum isn't open yet, but the building is shaping up.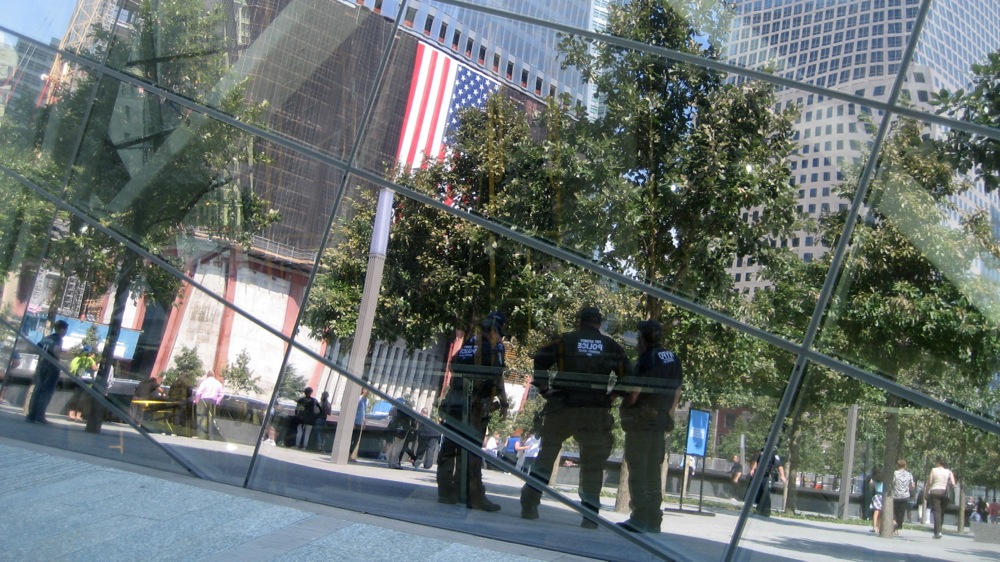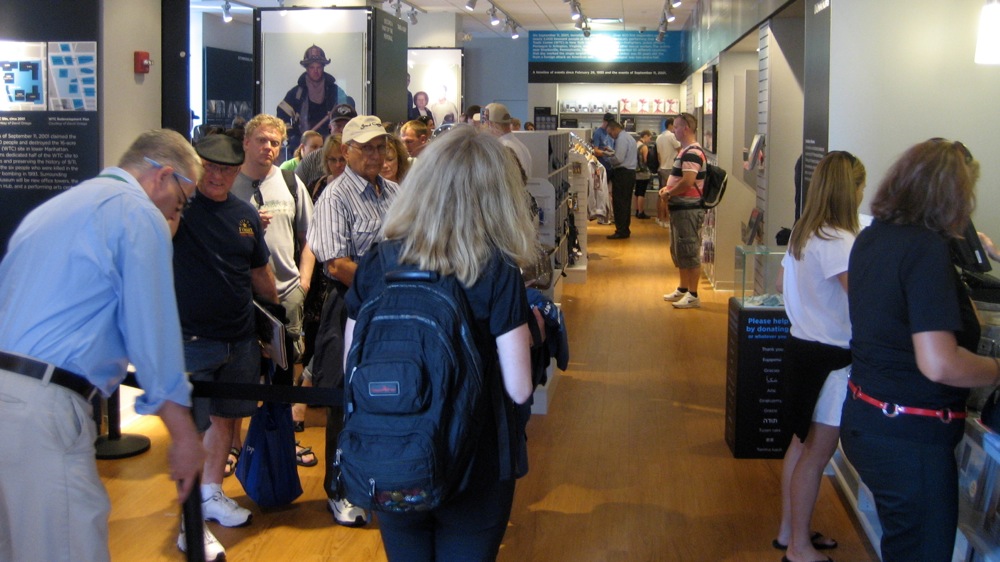 Of course there's a gift shop. It's located right outside the exit to the memorial. I saw a long line of people buying 9/11 souvenirs.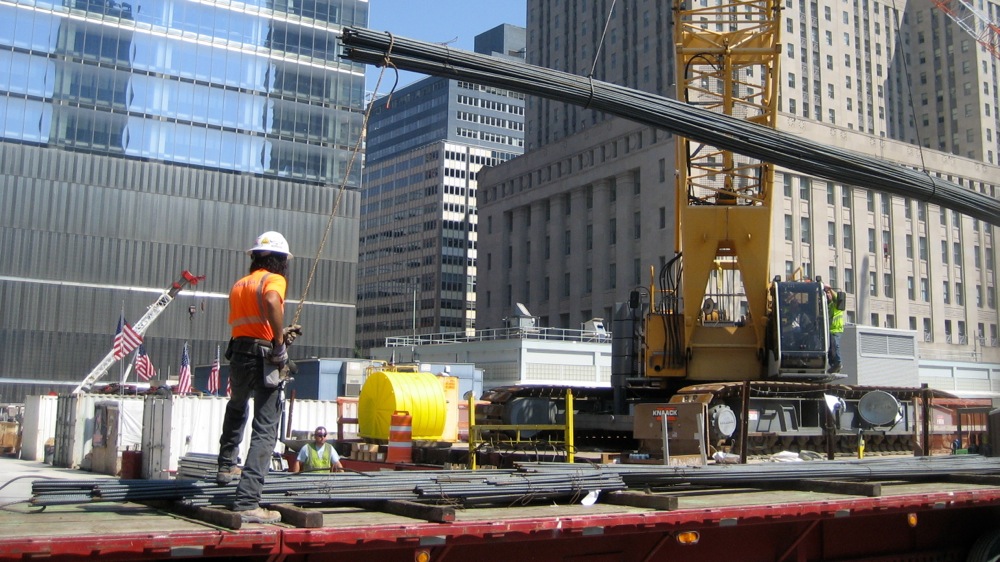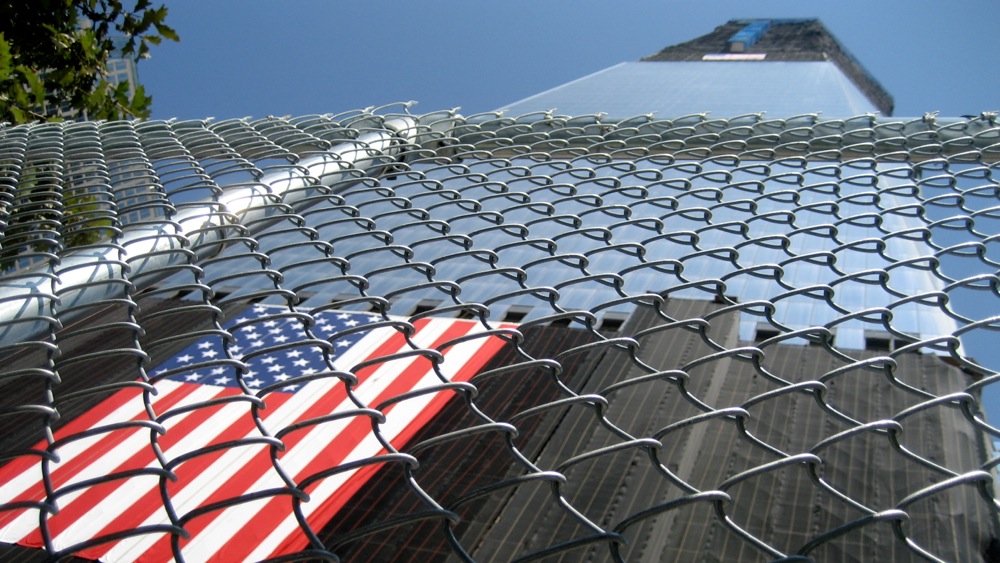 And still the work continues! The unfinished World Trade Center buildings loom over the site, growing taller each week.
In a few years, this will be a place of business and activity, but the memorial will stand forever a peaceful tribute of memory and respect.