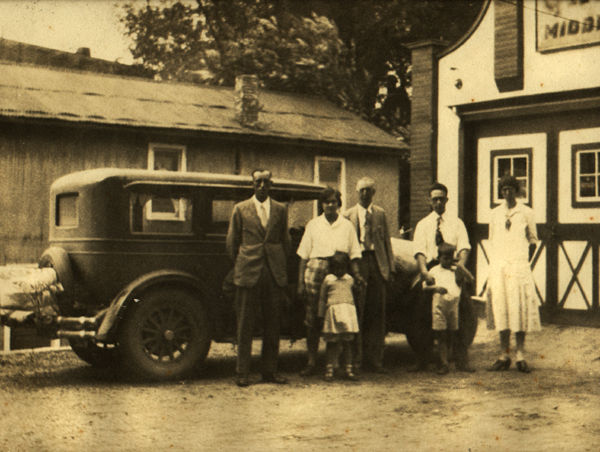 From left: Harry Hart, Esther Anne Davis, Esther Lou Davis,
Judd Loar, Delbert Davis, Maurice Davis, Edith Hart.
photographed 1930s in Middlesex, New York
Delbert and Esther Anne: Parents of Esther Lou and Maurice.
Harry Hart: Owned the Chevy sales garage in this picture.
Judd Loar: a family friend.
Car is a Willeys Knight.