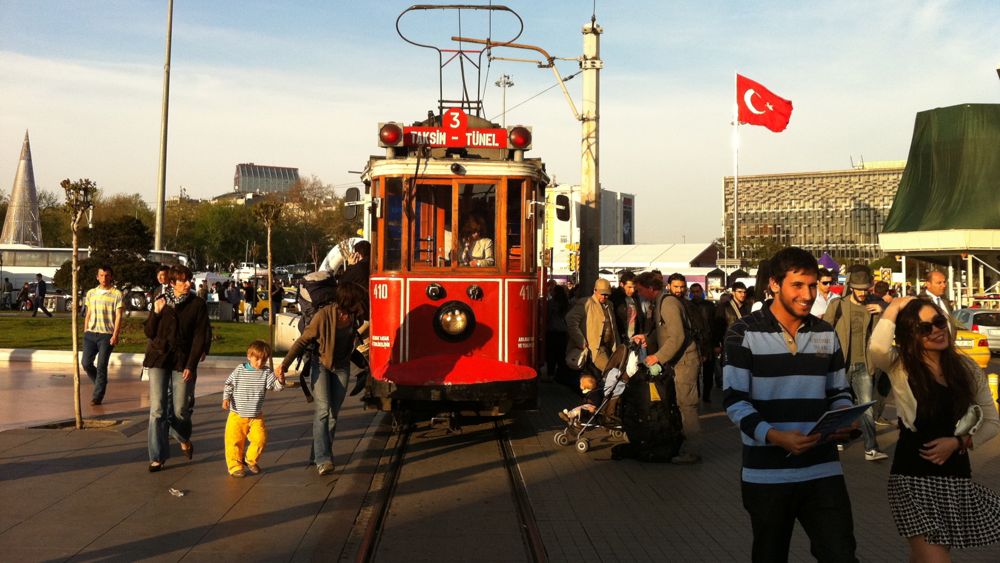 Istanbul
Pictures from Istanbul, Turkey, May 17-22 2011
I snapped these photos on a visit to Istanbul for a conference. Enjoy! — Daryl
Around town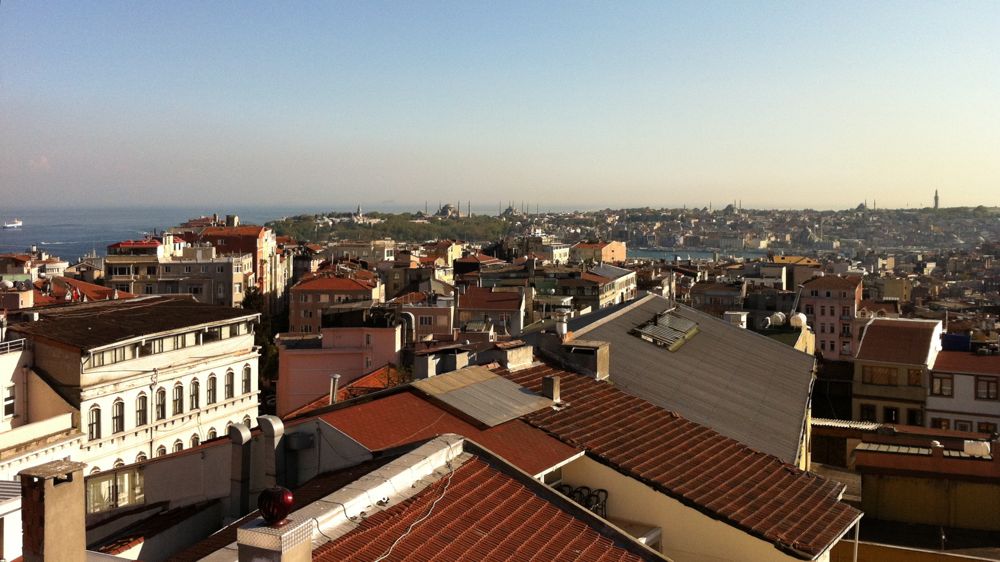 A view of Istanbul looking south over the Golden Horn. This shot was taken from the top of my hotel near Taksim, a busy transportation hub seen in the first photo.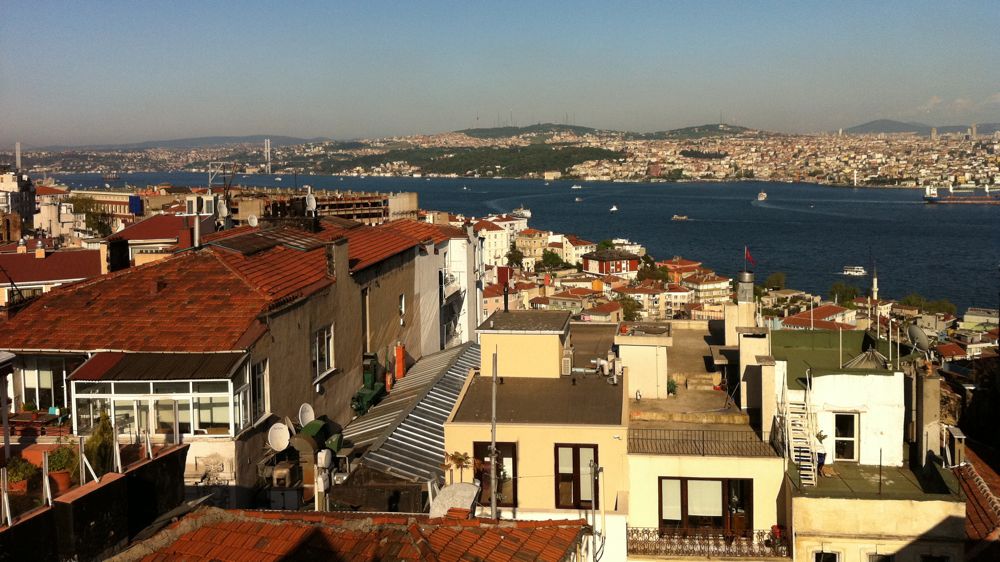 Looking across the Bosphorous at Asia.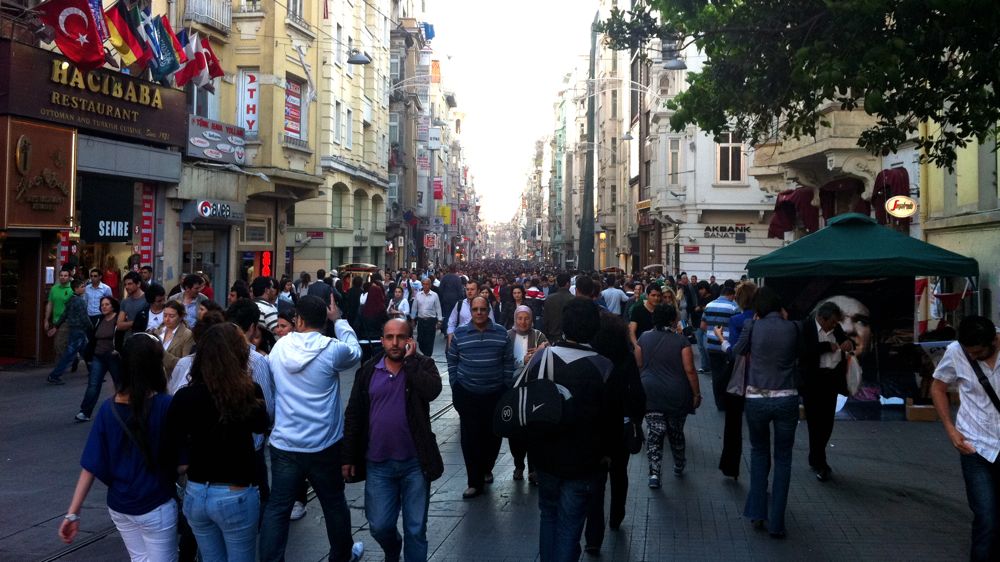 Istiklak Caddesi, a marvelous pedestrian mall that runs through the neighborhood of Beyoglu. Day or night, it's a river of people.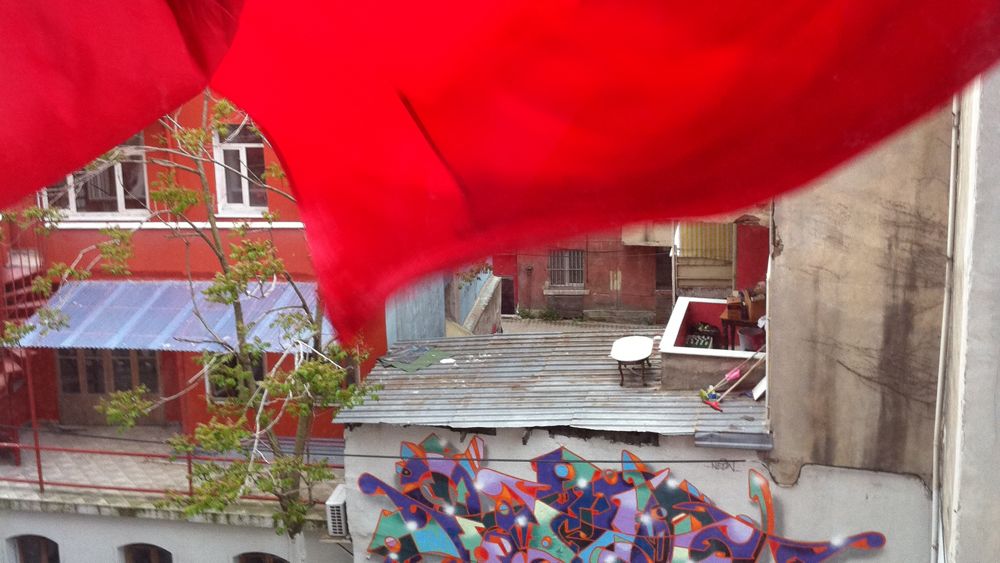 I awoke the morning of May 19 to discover a giant Turkish flag had been draped over the side of my hotel as I slept. A red glow of filtered light danced into my room and the flag swooshed and flapped in the wind.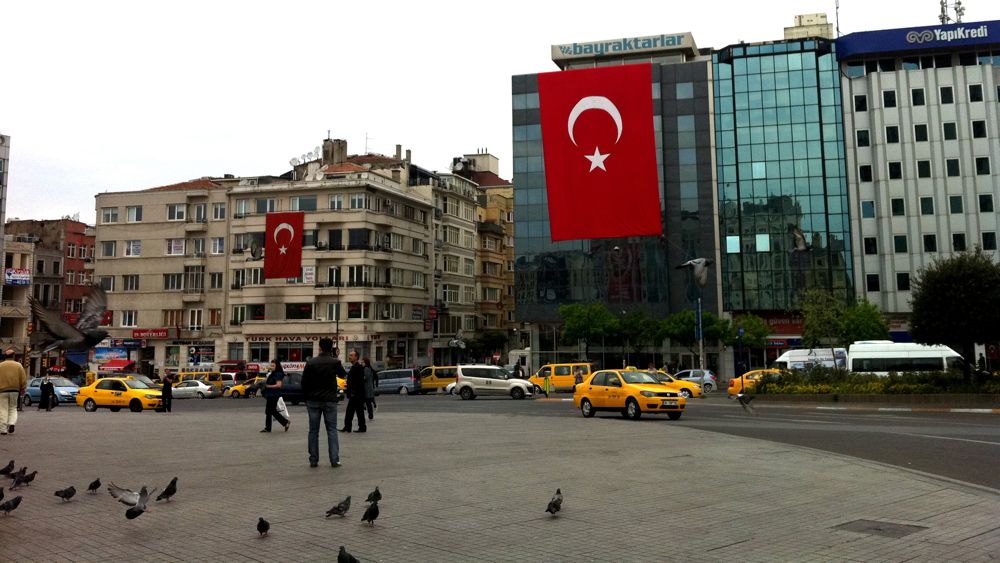 I later learned May 19 was a national holiday, and the huge flags were everywhere.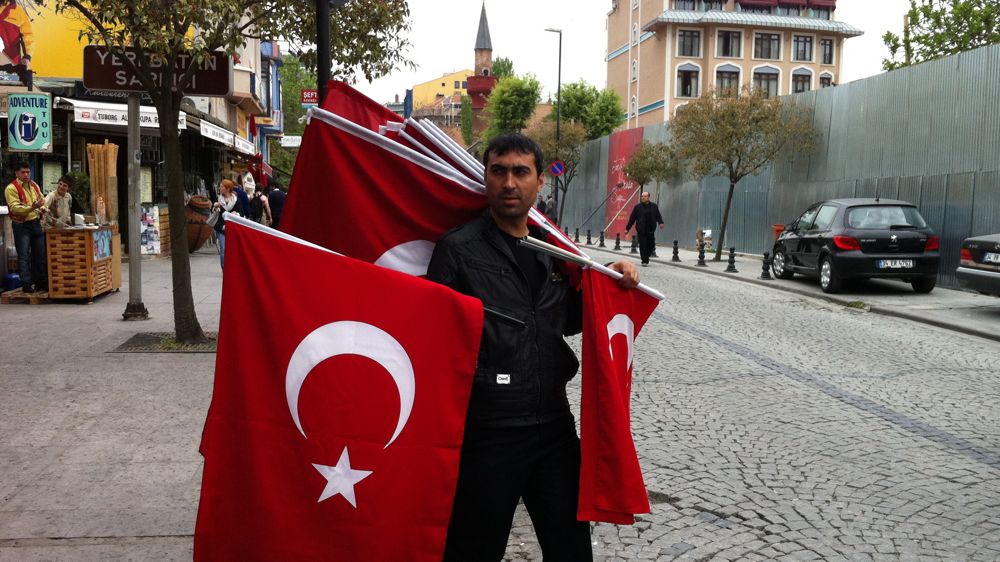 This man was selling flags to tourists.
Food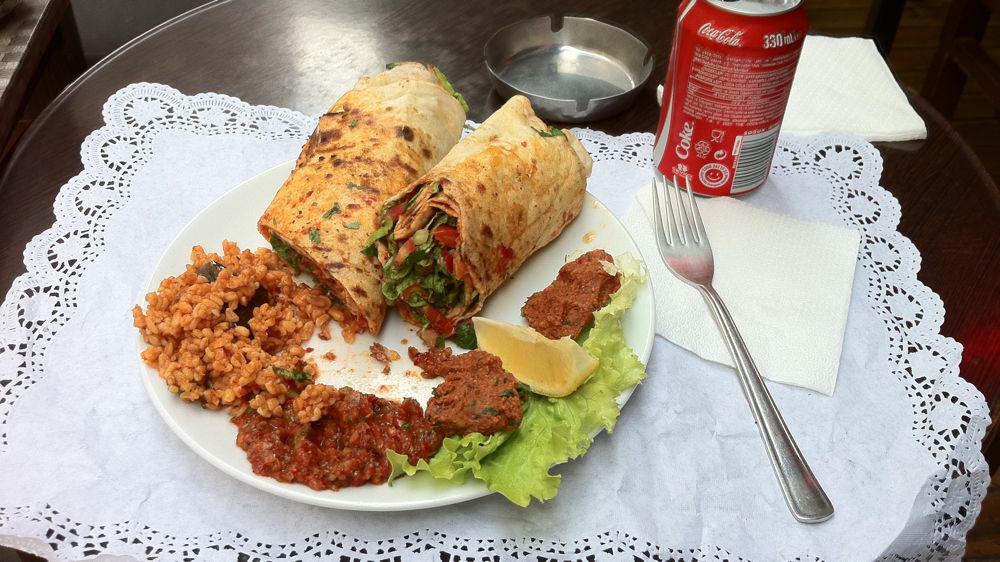 Turkish food is delicious! Lots of seafood, grains, tomatoes, and vegetables.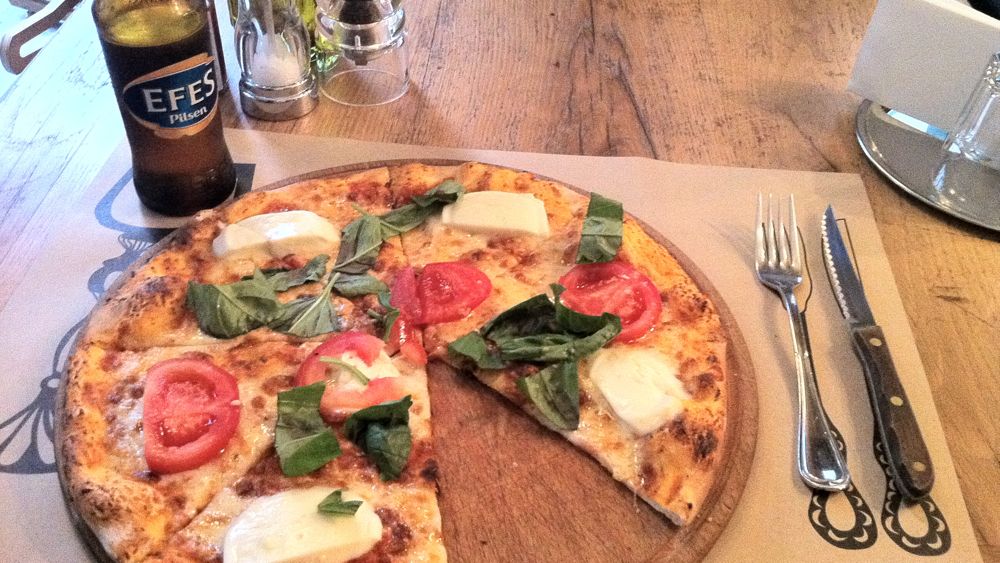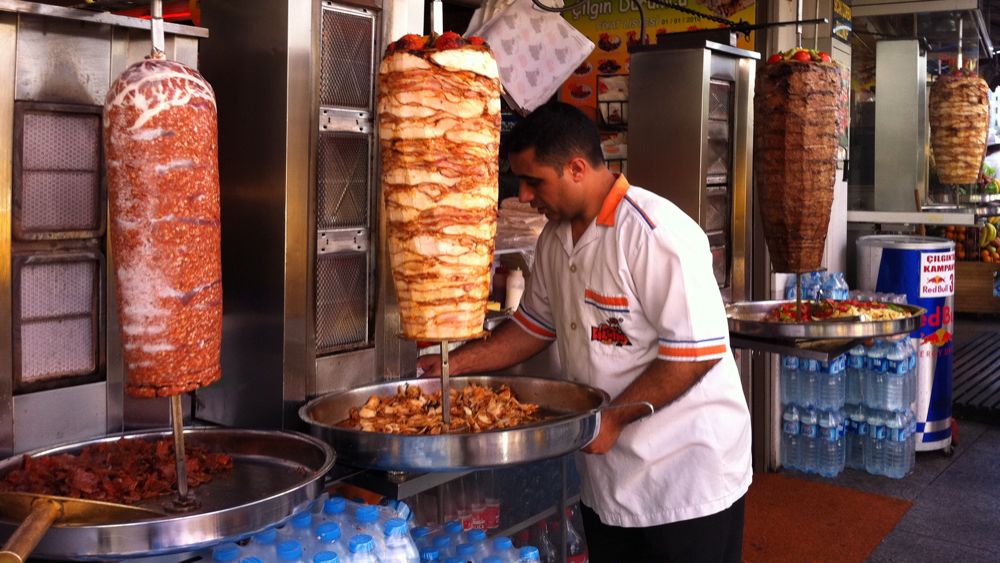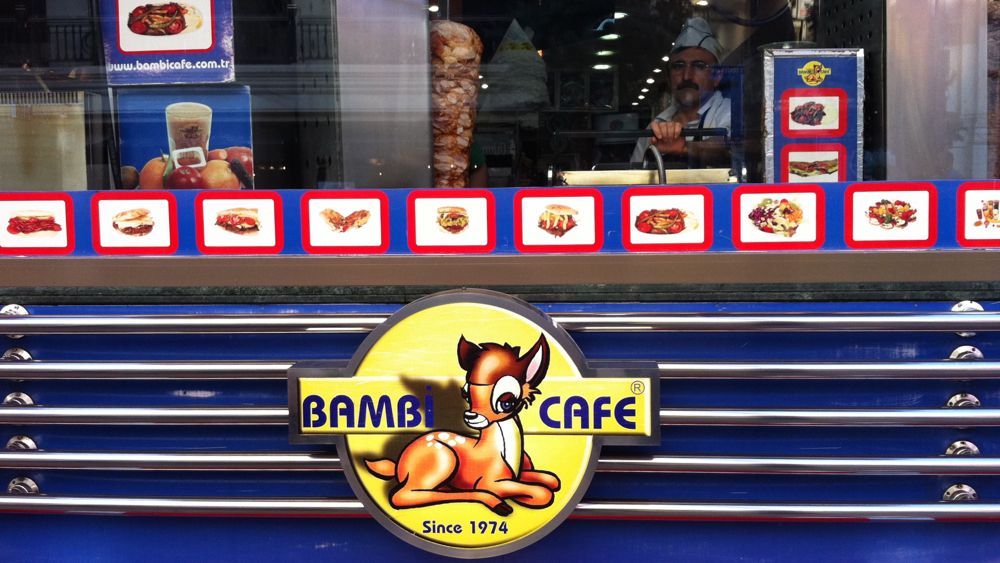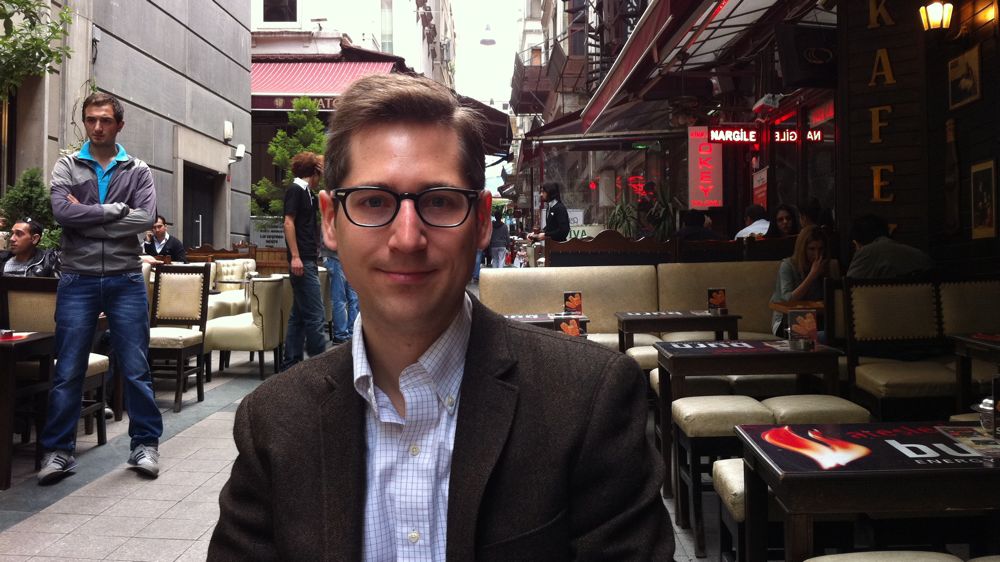 Nice weather most of the time means Istanbul has a great cafe scene. Here I am at a cafe.
Sightseeing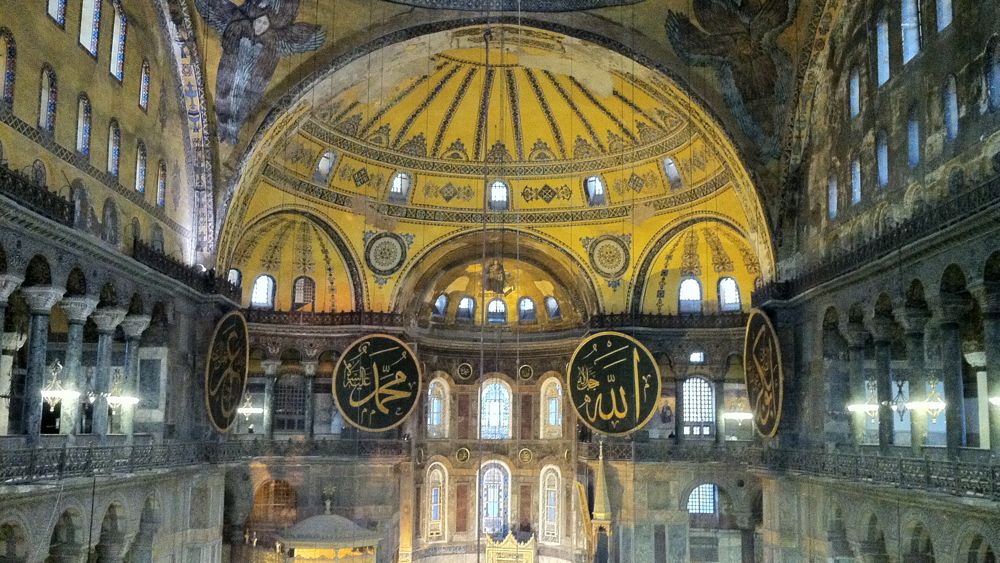 The Hagia Sophia, dedicated 537 A.D. It was a church, then a mosque, and now a museum.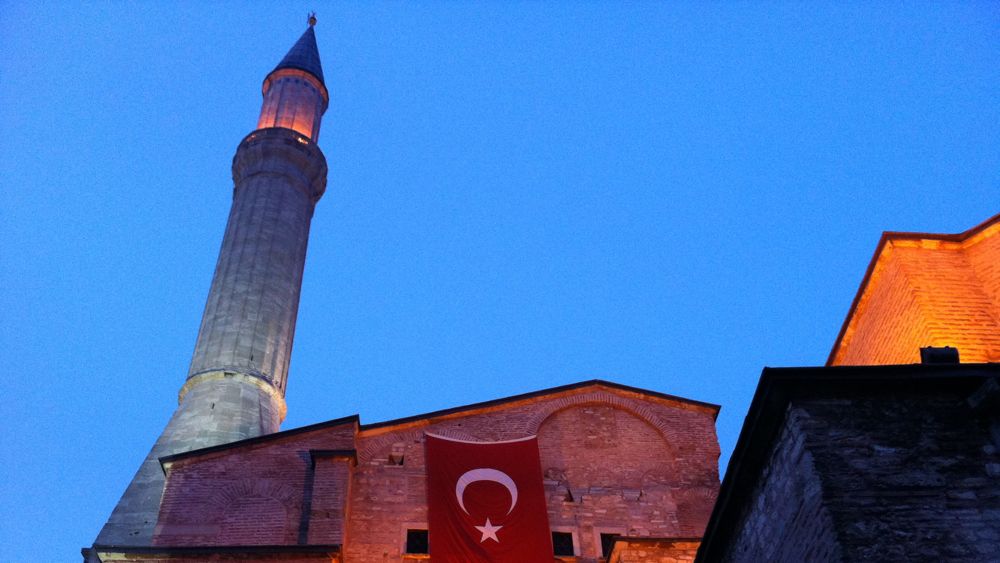 Outside the Hagia Sophia.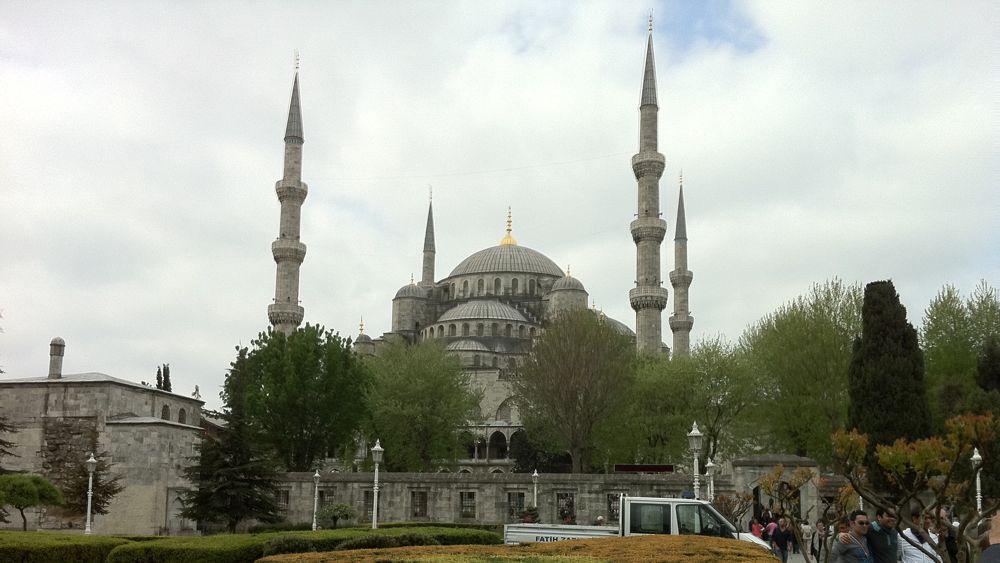 The Blue Mosque, completed 1616.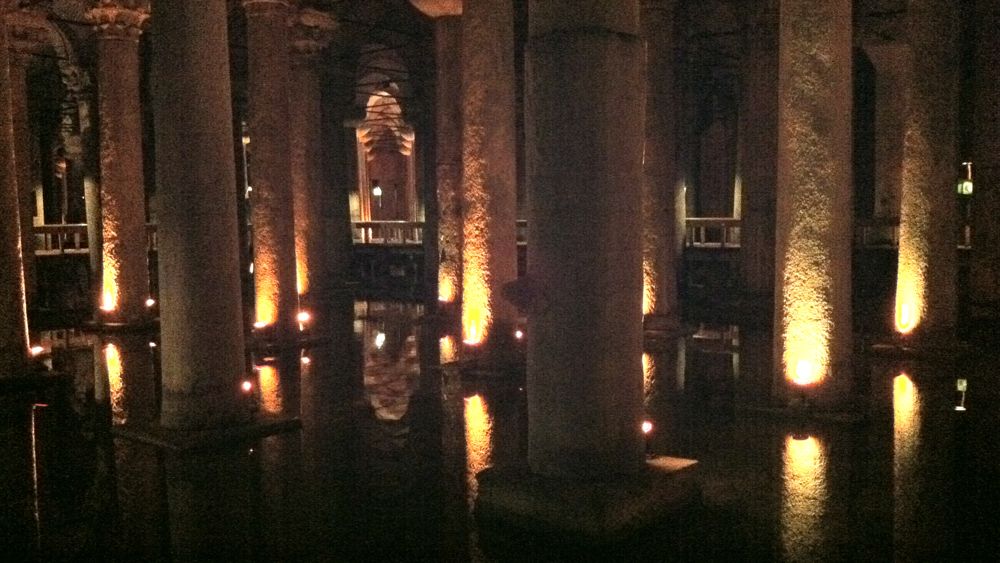 The Basilica Cistern, a huge and spectacular underground water collection chamber, completed 532.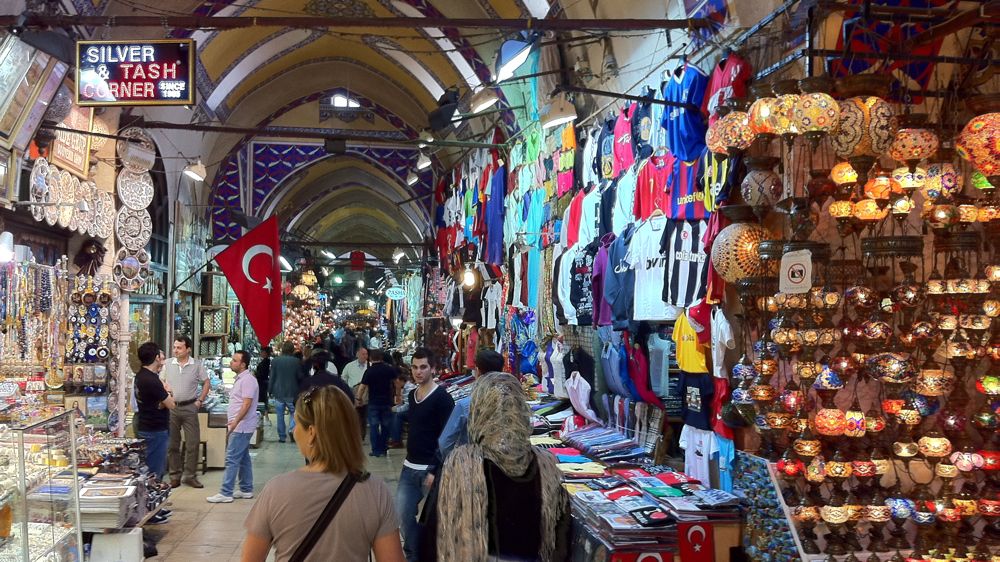 The Grand Bazaar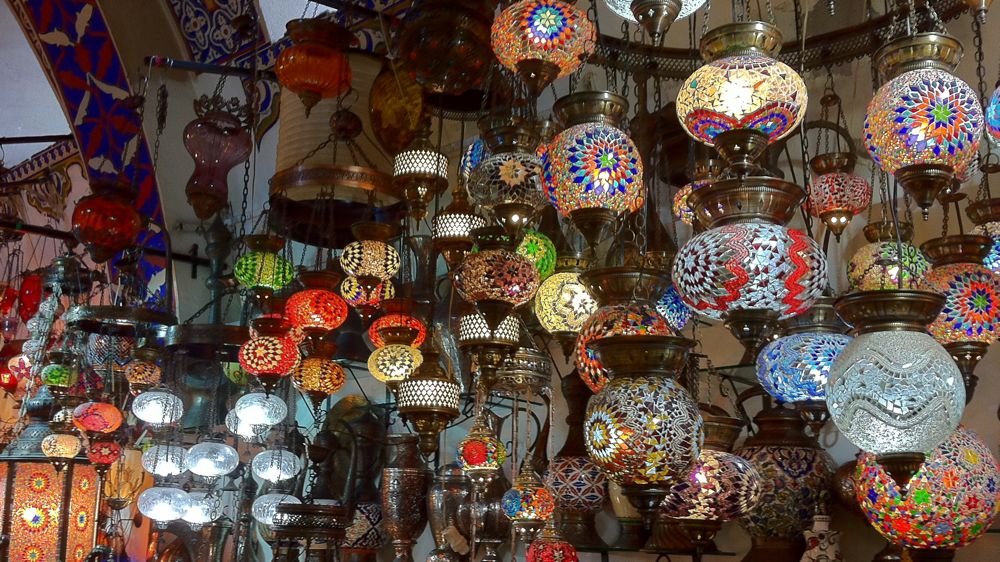 Lamps for sale at the Grand Bazaar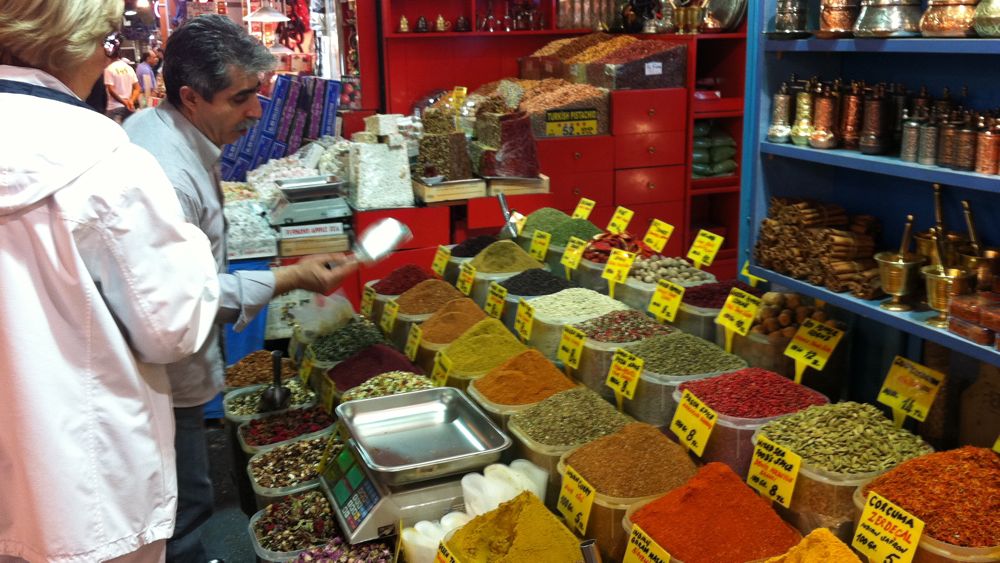 The Egyptian Bazaar, or Spice Bazaar (smaller but more interesting than the Grand Bazaar).
Transportation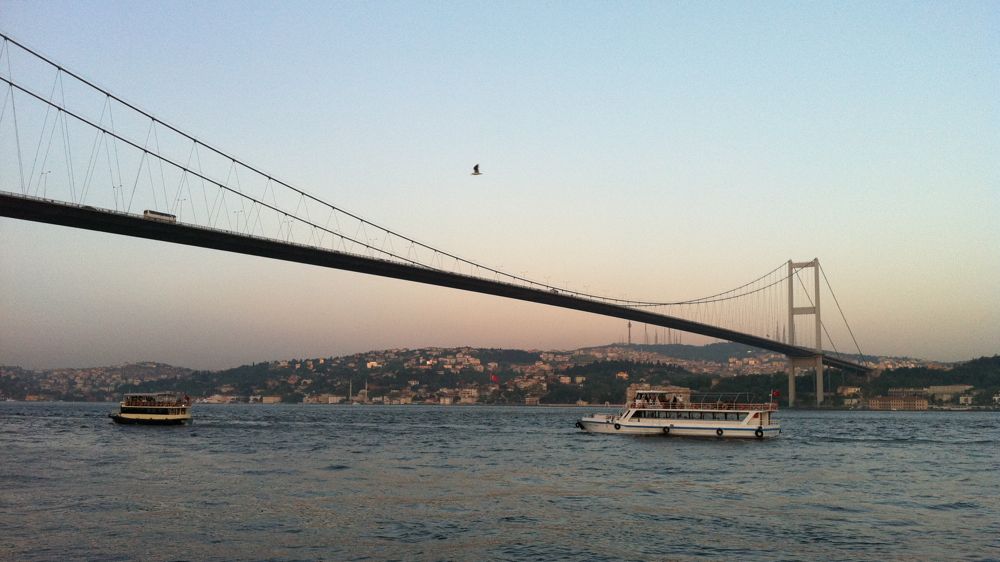 The Bosphorous Bridge, connecting Europe and Asia, completed 1973.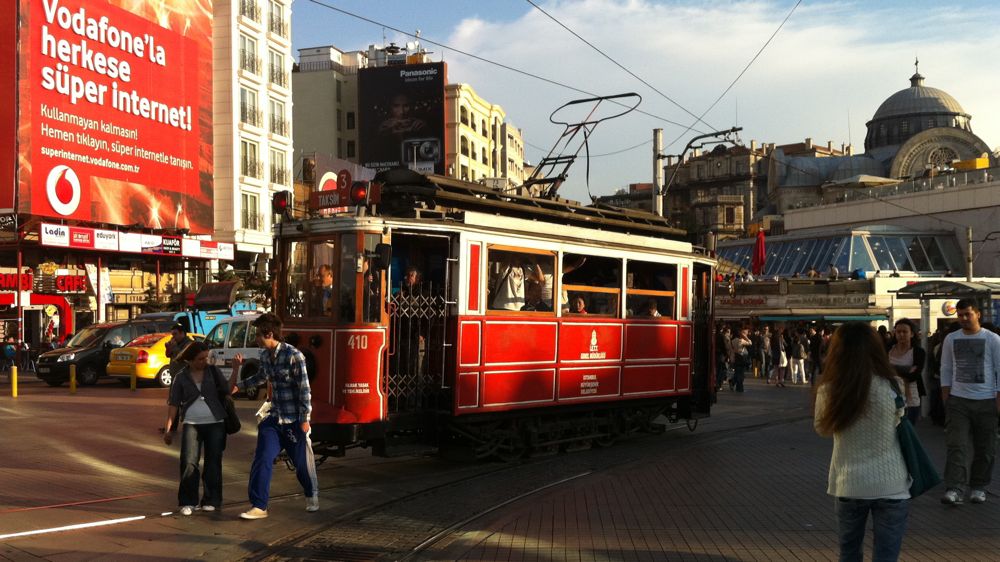 The antique tram, running from Taksim to Tunel via Istiklak Caddesi.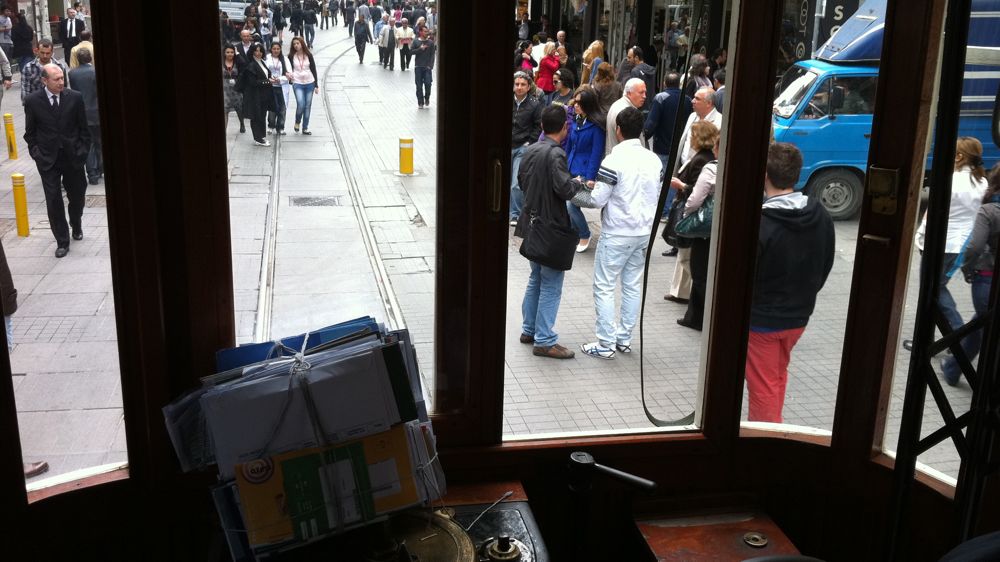 View from inside the antique tram.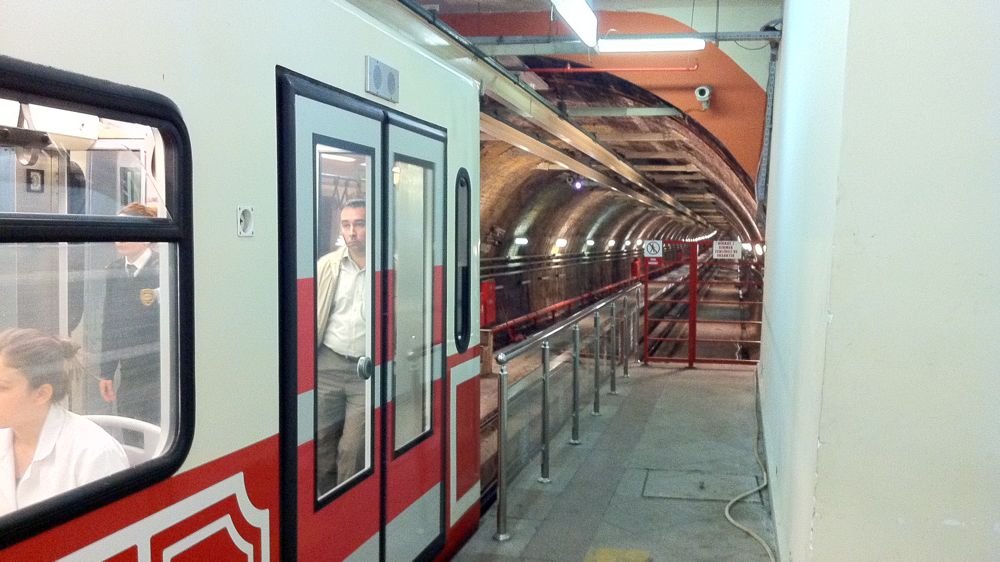 The Tunel funicular opened January 17, 1875. It was the world's second subway, after the London Underground. (A funicular is a cable-driven railway on a hill.)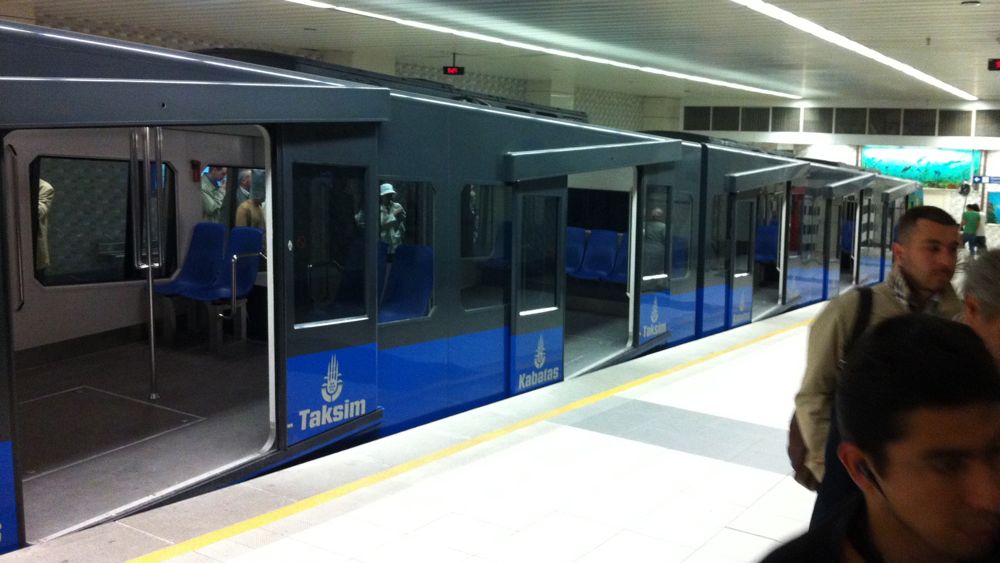 A second, more modern funicular links Taksim to Kabatas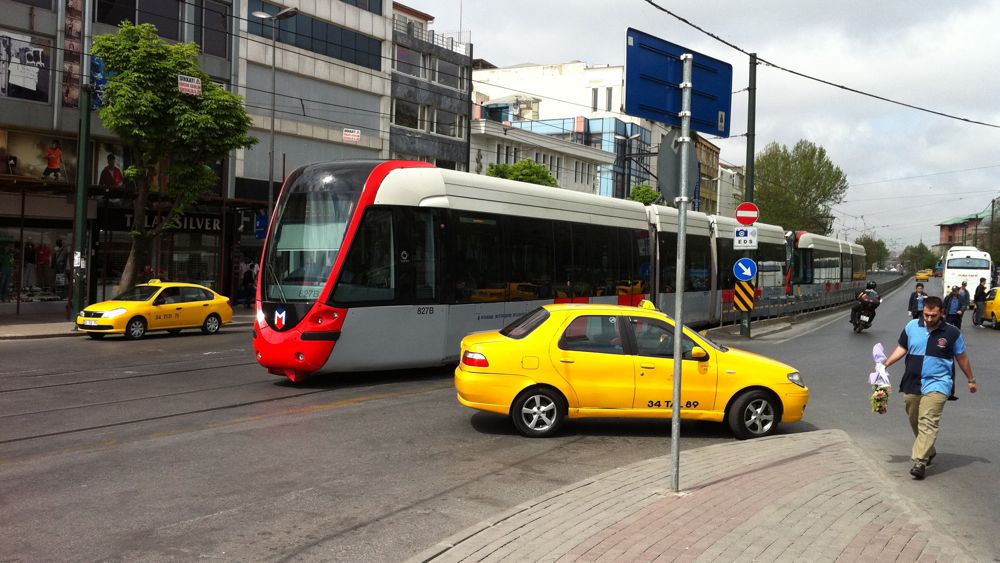 Istanbul has a pretty good light rail running through the heart of the city.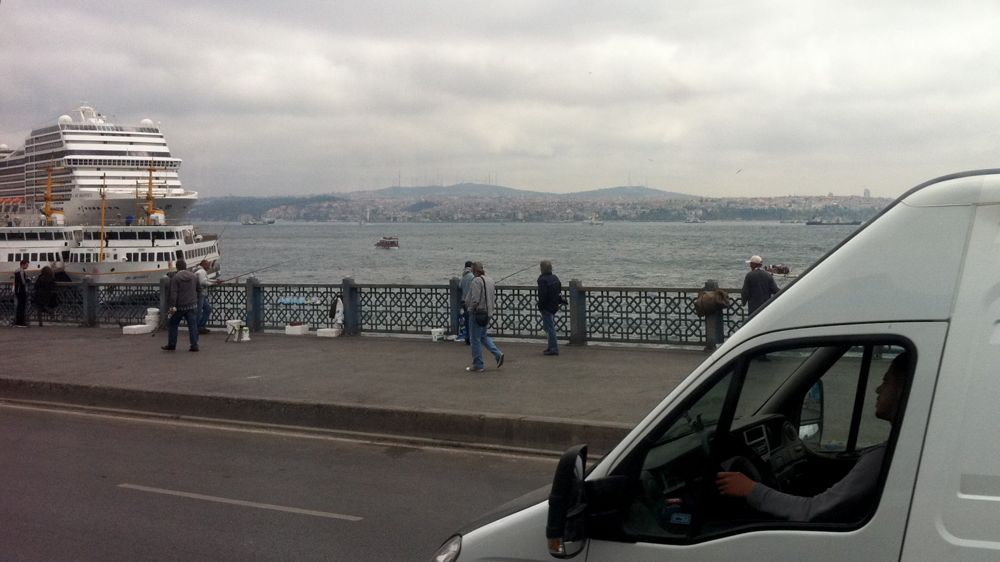 A view of the Bosphorus from the light rail, crossing the Golden Horn.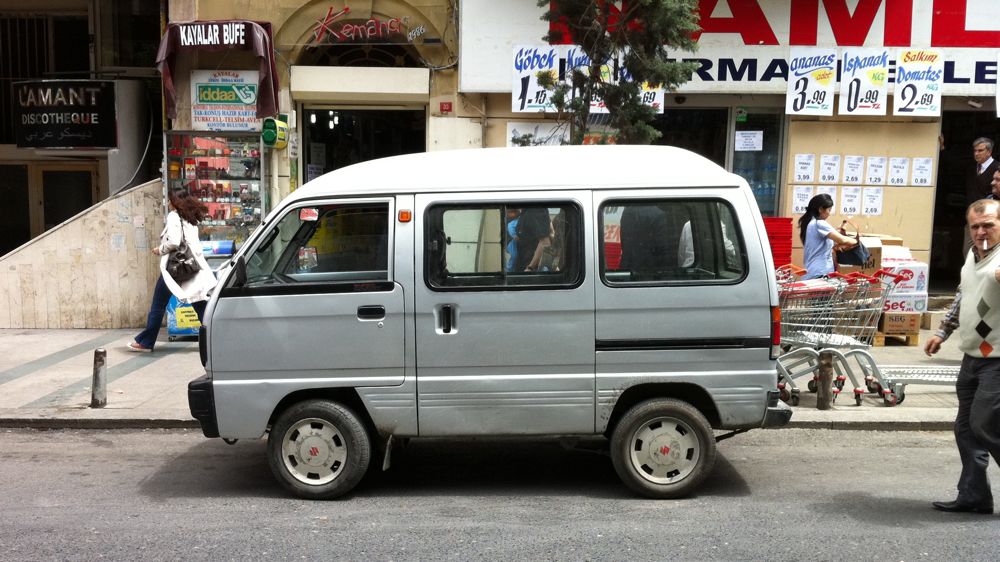 These little vans must be easy to park.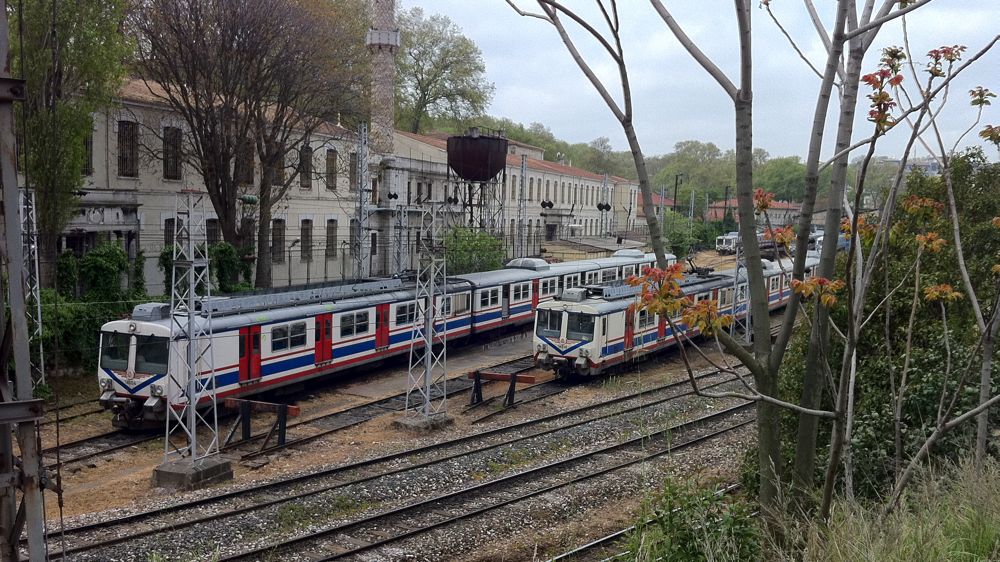 Intercity trains outside Sirkeci station, made famous in Agatha Christie's "Murder on the Orient Express."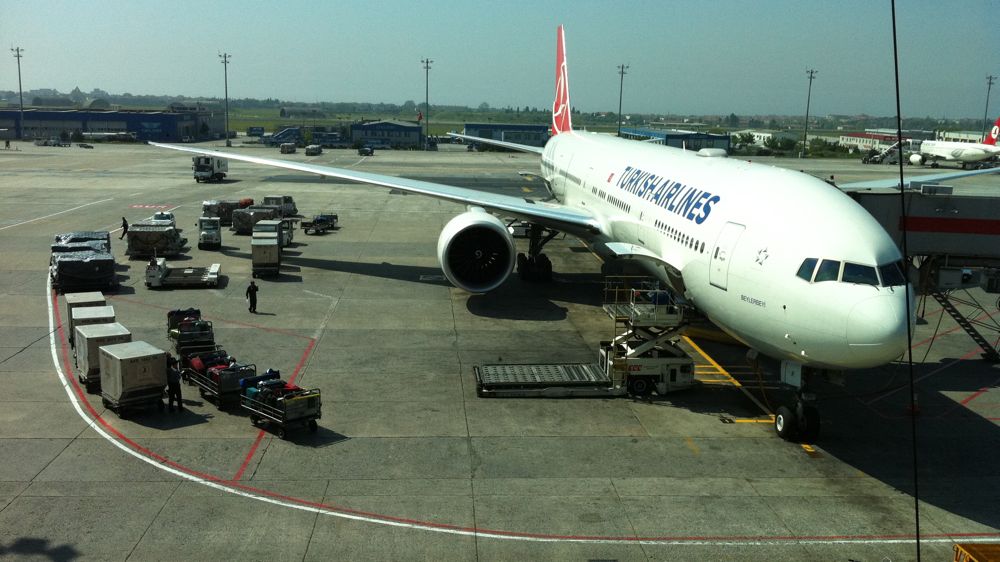 I didn't know anything about Turkish Airlines before this trip, but they turned out to be a good choice. Comfortable and efficient.