Daryl Lang : Occupy Wall Street Photos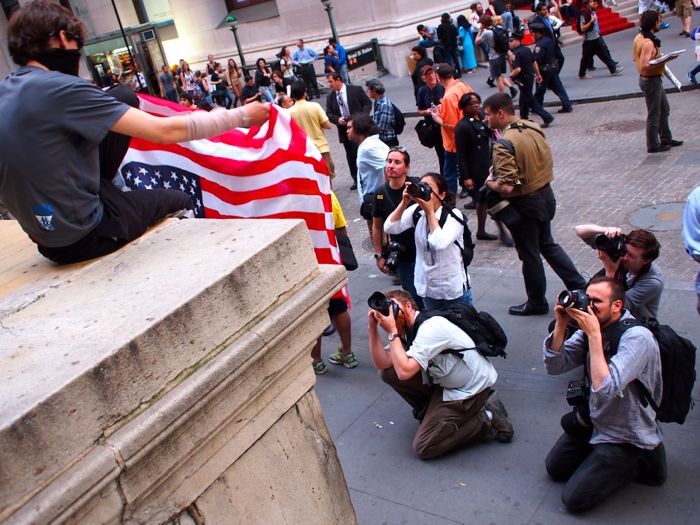 Me and Occupy
I live and work in the Financial District of Manhattan, and have been photographing Occupy Wall Street activities in my neighborhood since September 2011. I'm neither an activist nor a professional photographer, but I like sharing pictures on social media to help people understand this historically important protest movement.
The links below will take you to my photo galleries on Facebook. (I'm exploring a better way to present these pictures, but Facebook works as a temporary solution.)
Video
I also post Occupy Wall Street videos on my YouTube channel.
If you want to use these images
Many of my photos and videos are available for license through Shutterstock Images and Shutterstock Footage. If you have a legitimate need for photos or videos and no budget, please email me and we'll work something out. Occupy Wall Street is not a profit center for me.