Around town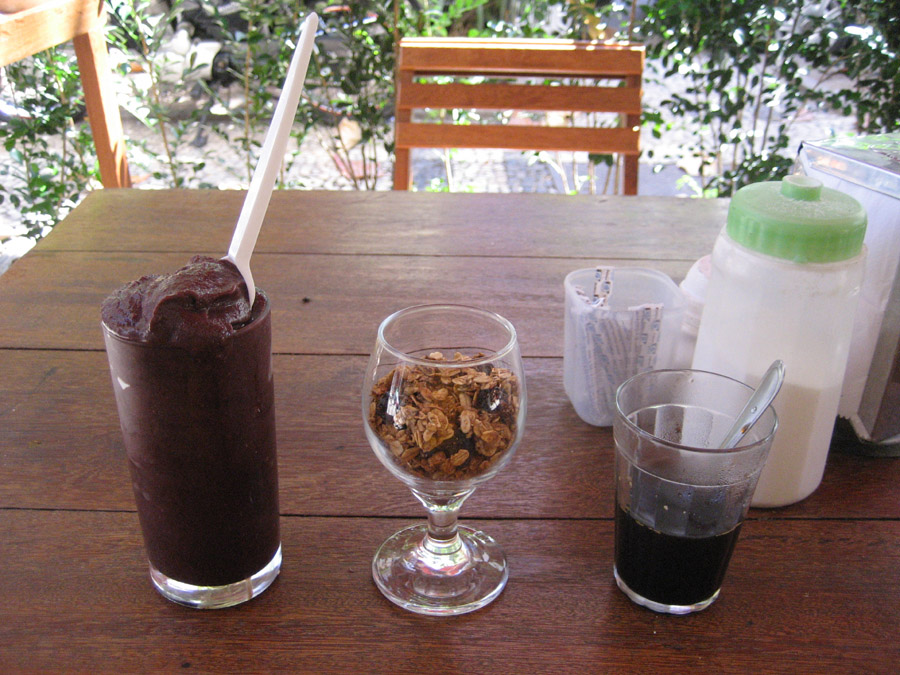 My ideal Rio breakfast: Açai (say: "ah-sigh-EE") with granola and coffee.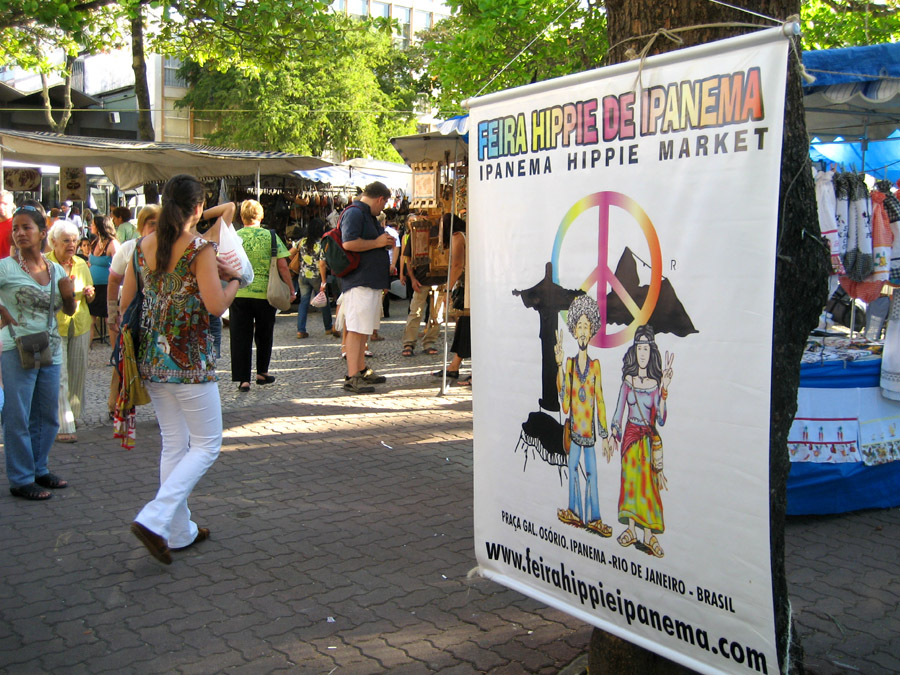 I had low expecations for something called a Hippie Market, but there was some really nice stuff for sale here. The art was much better than the standard beach market fare.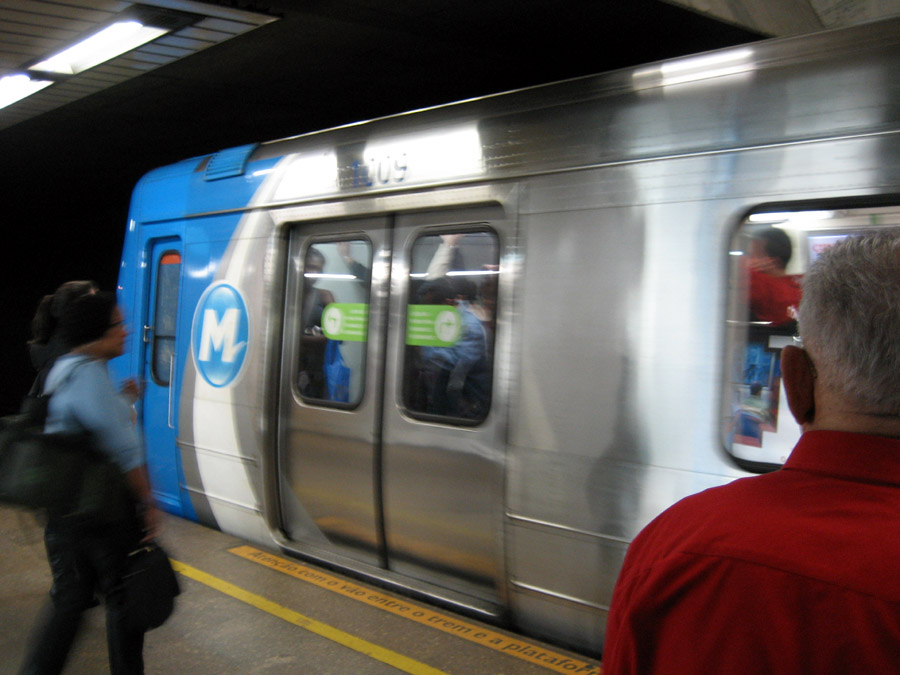 Rio has a new and efficient Metro system. It doesn't go everywhere yet, but work is underway to expand it.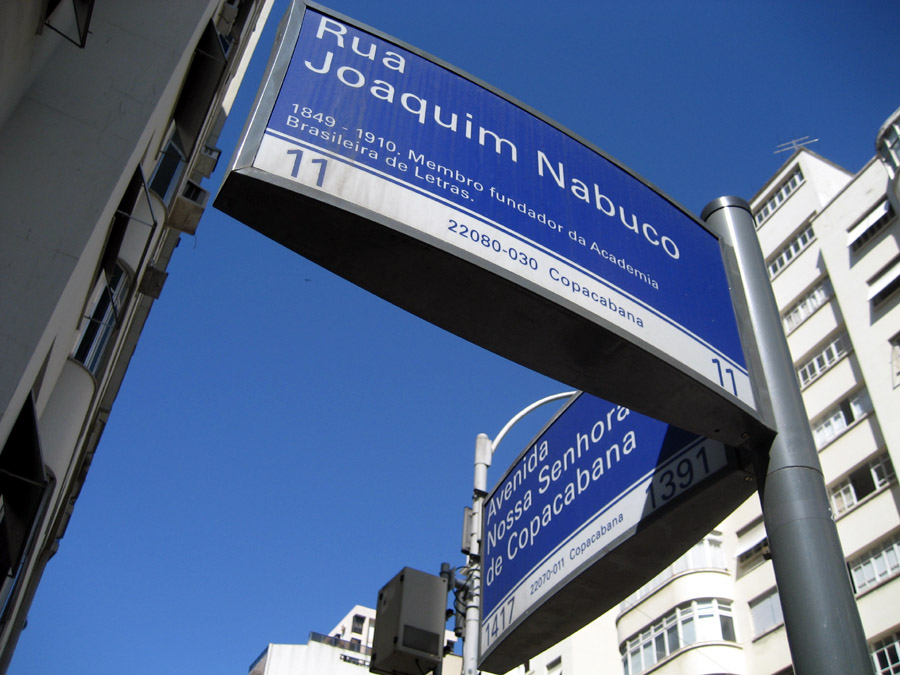 I liked these over-achieving street signs.
Here are some more impressions of Rio: