In the air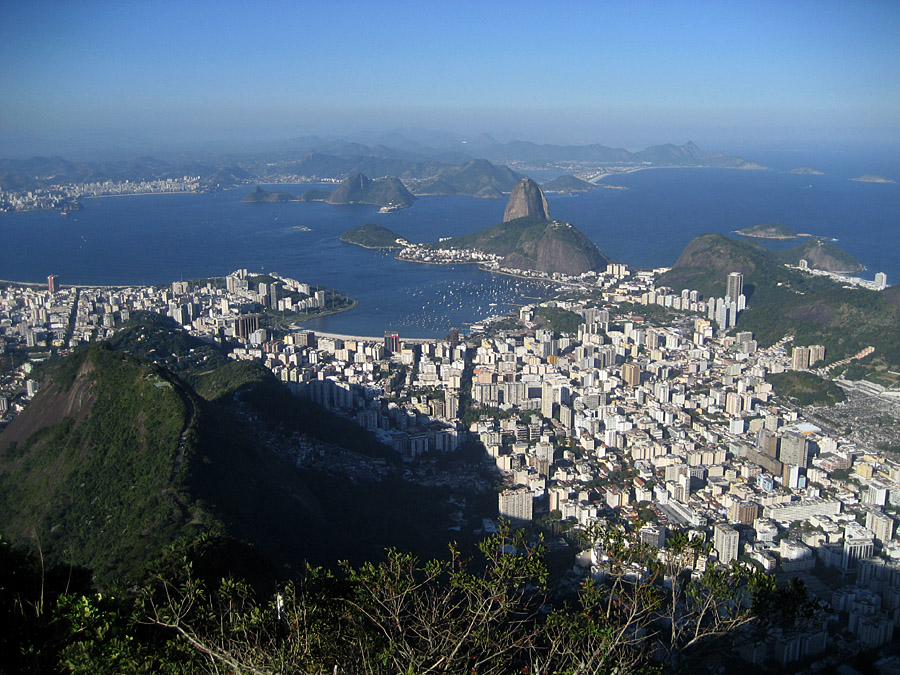 The best view of Rio is from Corcovado, a 704-meter (2,300-foot) rock where the big Christ statue gazes over the city.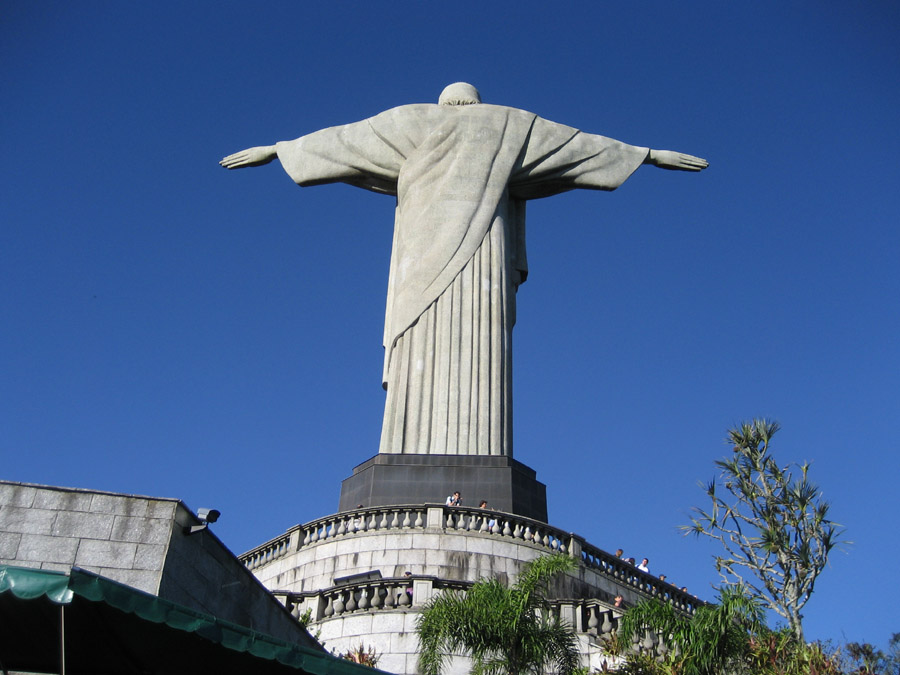 It's one big statue. Quite inspiring, actually.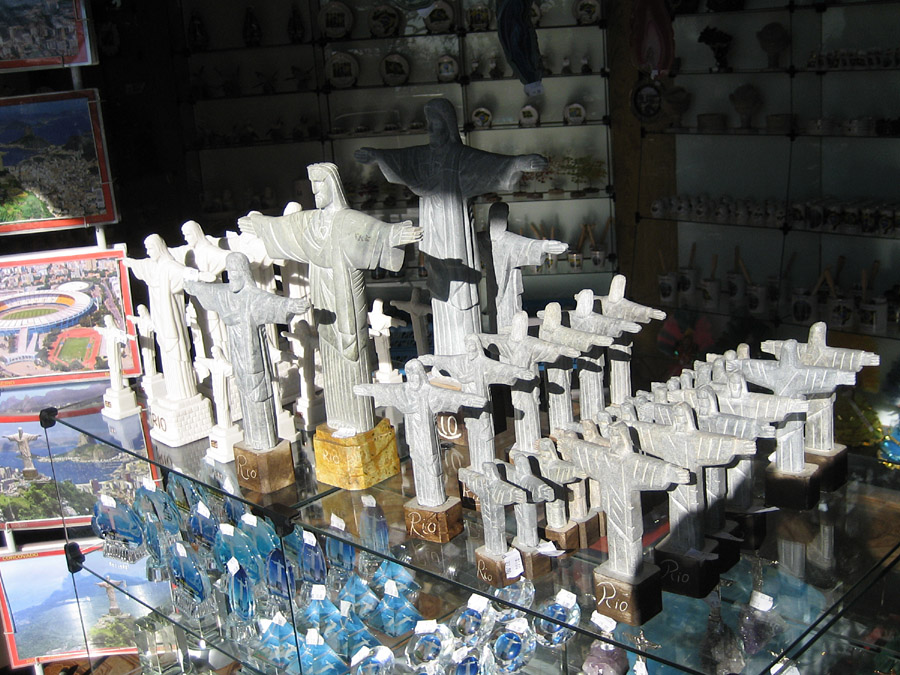 And also a brilliant opportunity to sell souveniers.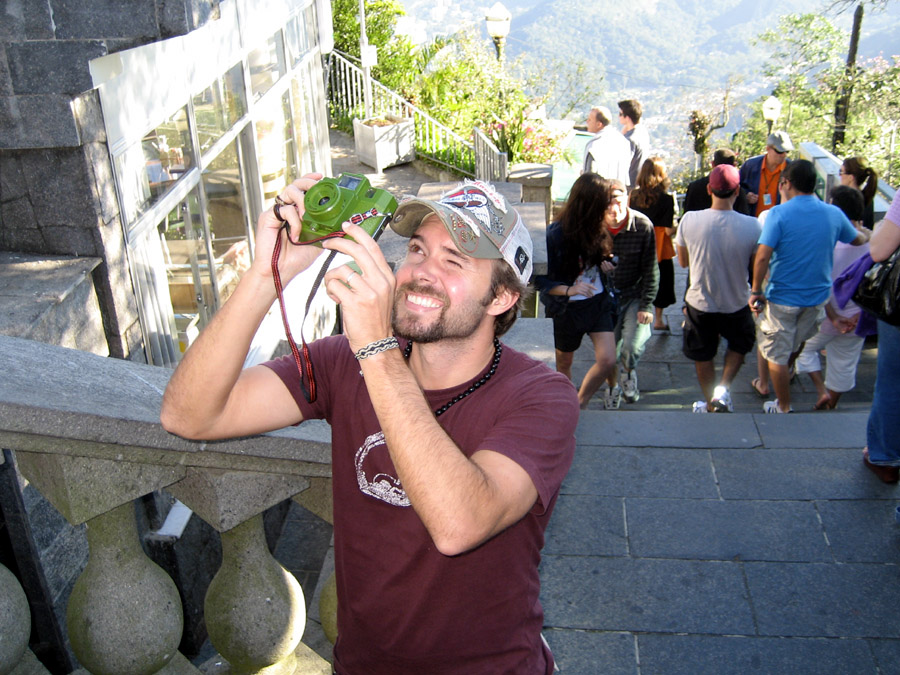 Brian takes a picture of Jesus with his Holga.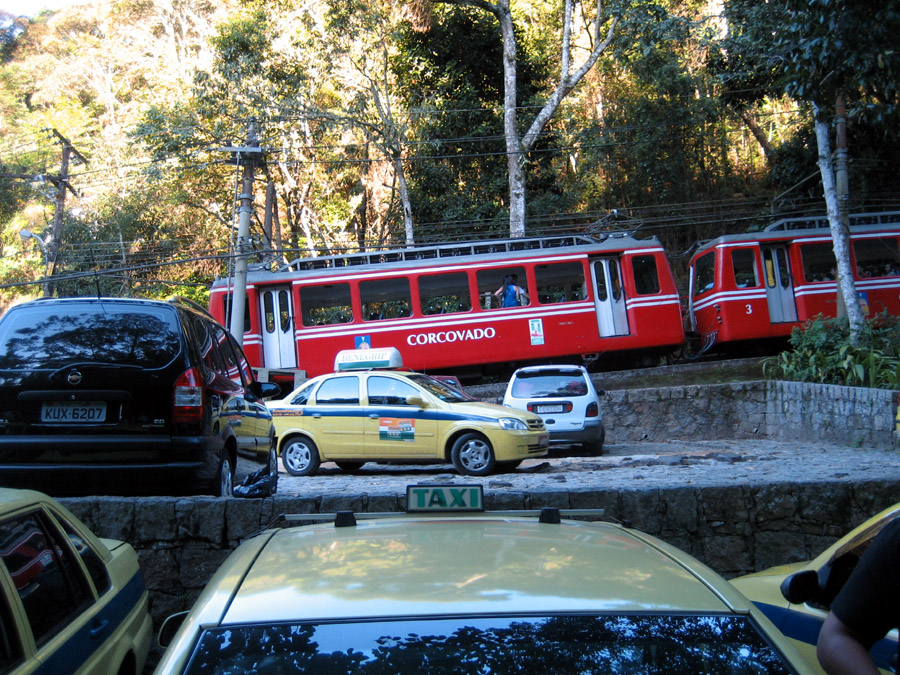 There are a couple of ways up Corcovado, including a cog railway.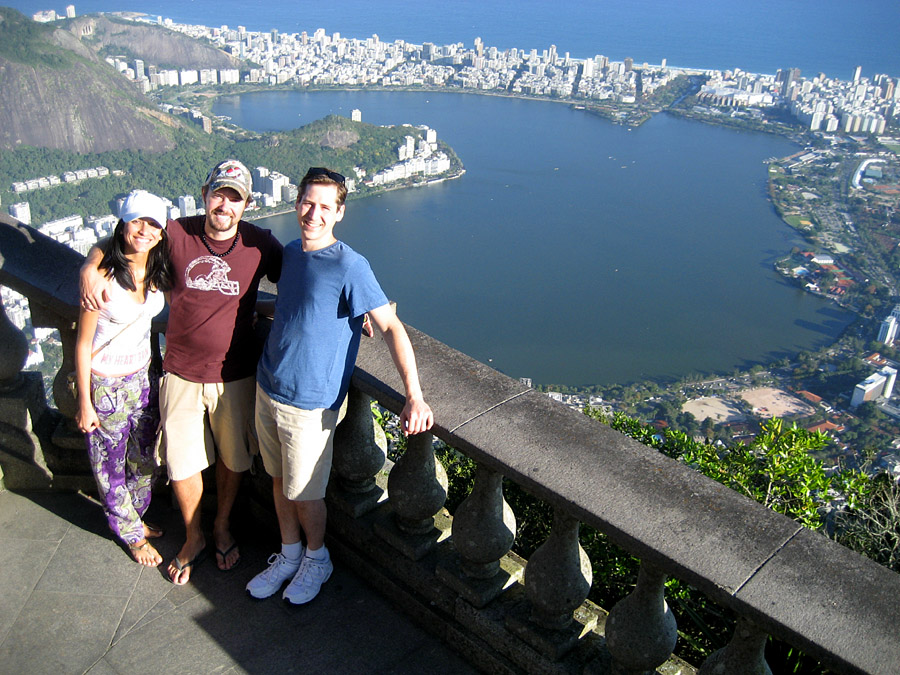 Here's Brian, Priscilla and me posing with the Lagoa in the background.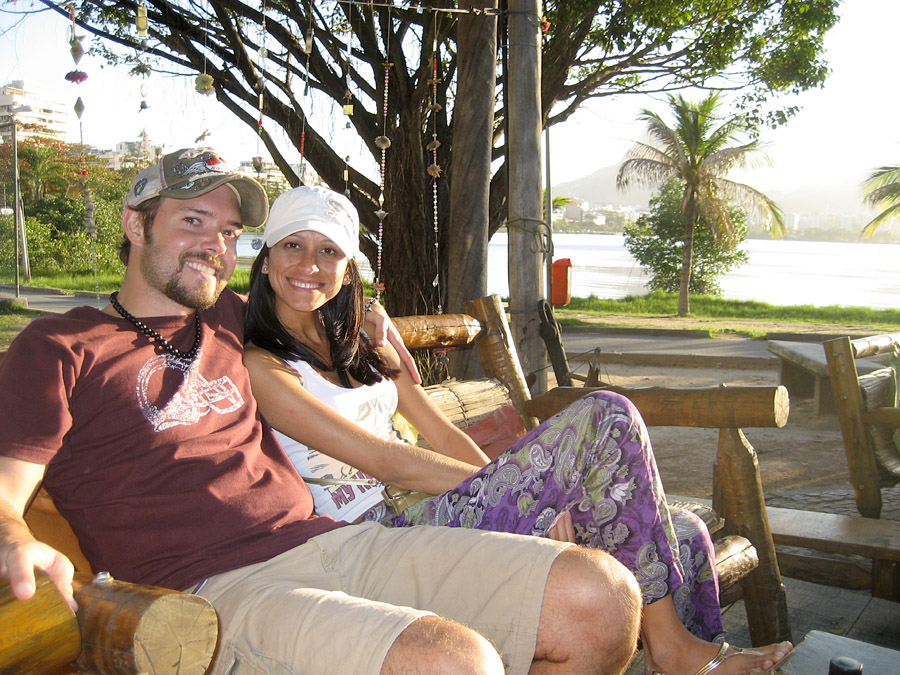 What's special about the Lagoa? It's where Brian and Priscilla got engaged last year! Here they are at the place where Brian proposed.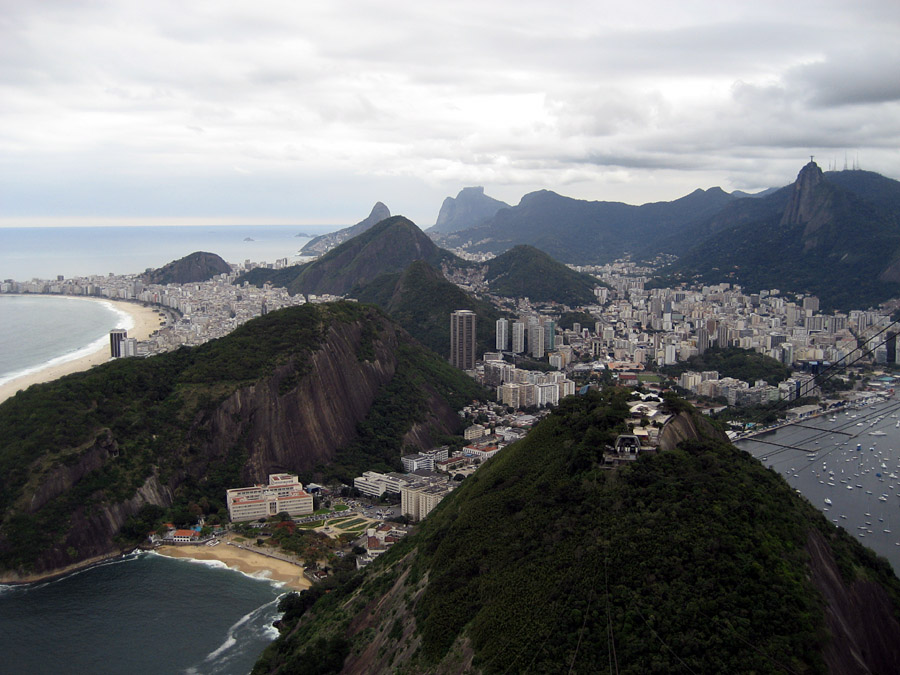 Now let's move on to Pão de Açúcar, or Sugarloaf, that famous rock in the middle of Rio with a cable car running to the summit. Here's a video of the cable car ride: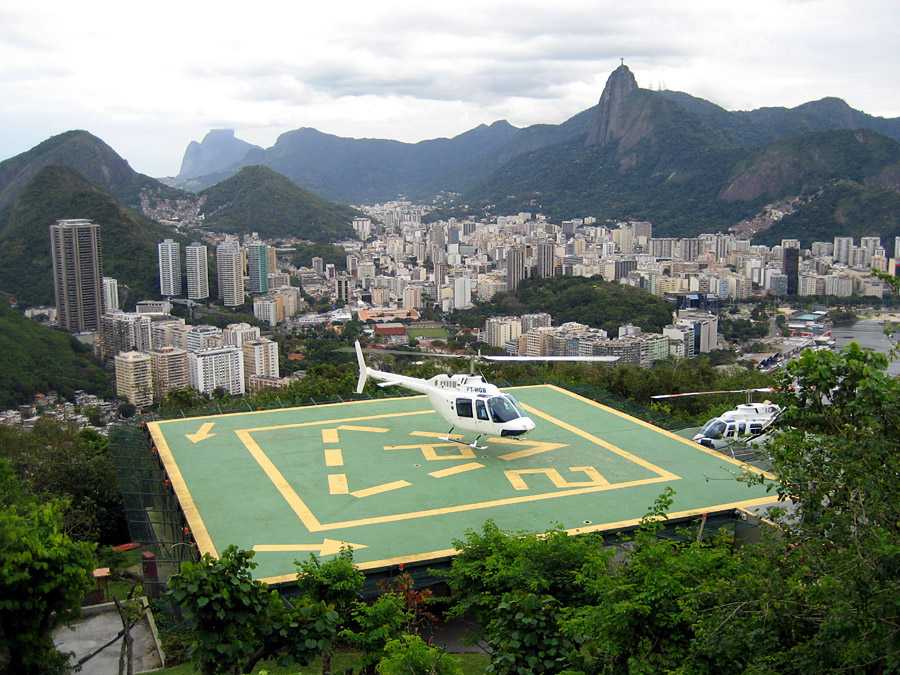 Of course, some people prefer to arrive at Pão de Açúcar by helicopter.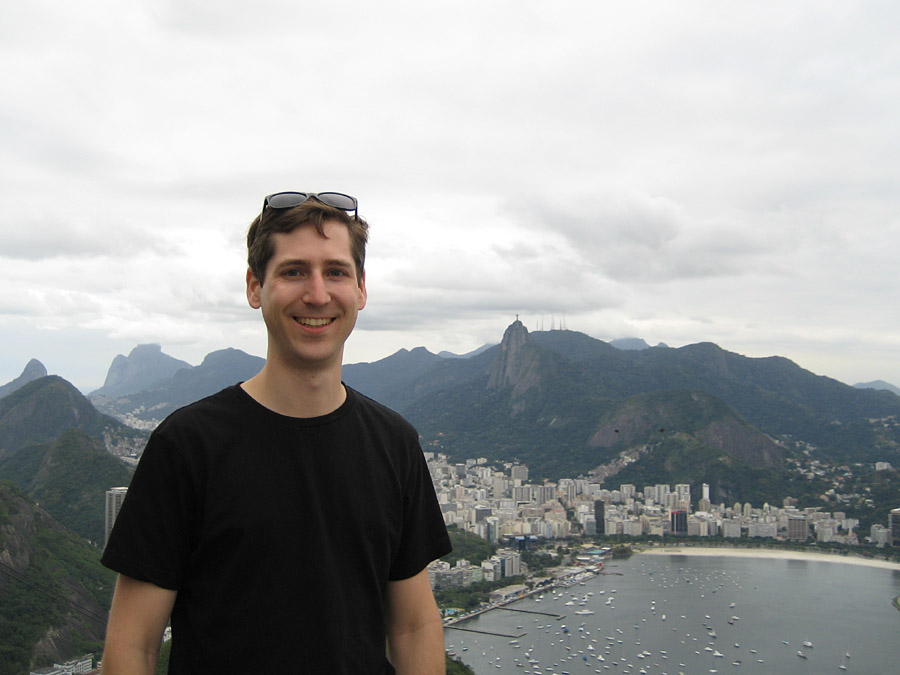 Here's me with Rio and Corcovado in the background. People often get their picture taken up here...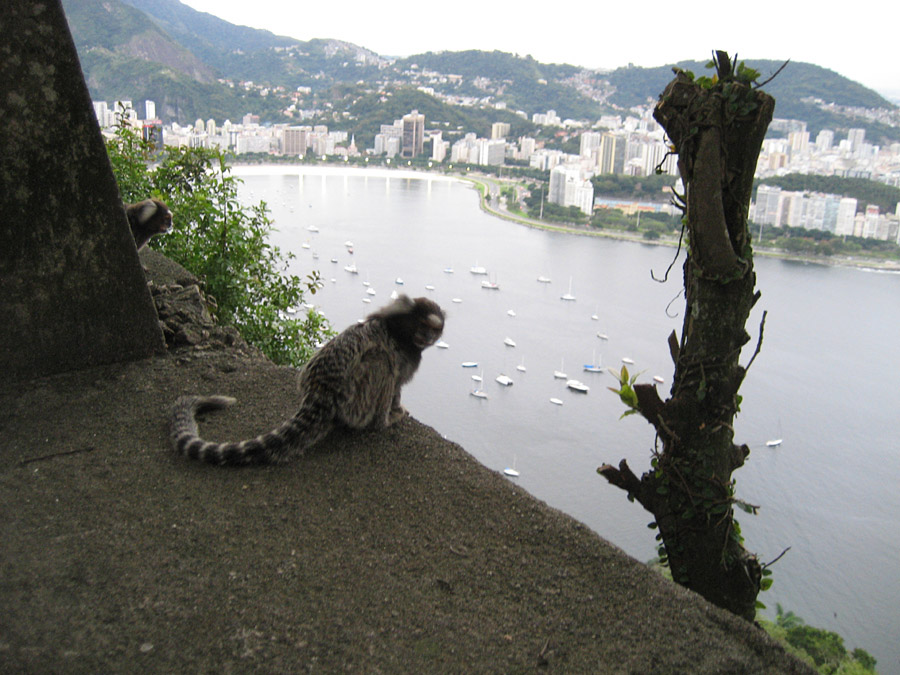 ... and so do monkeys. I can't identify species of monkeys, so I just called this one Dr. Cornelius.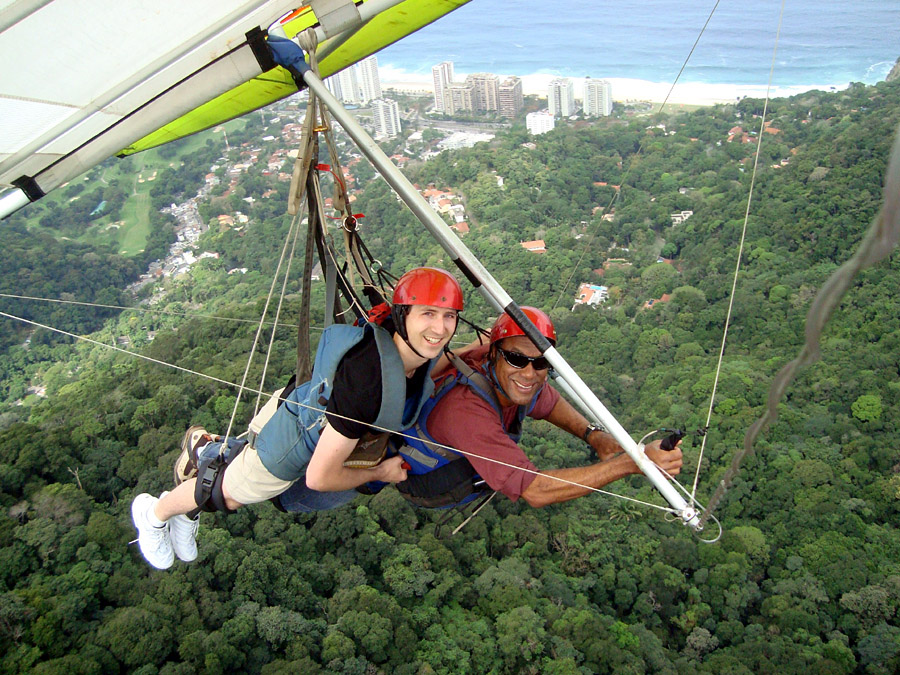 I also went hang gliding! The gliders take off from a hill in the south of the city and land on a nearby beach. The standard package includes one glide (about 15 minutes of flying in good conditions) and a CD-ROM of photos. The gliding schools will coordinate transportation from wherever you're staying. My pilot was Paulão from Fly Tour Brazil, and he was a real pro. This felt safe — surely safer than walking around Rio at night.
Immediately after my flight, I wrote in my journal: "Experience of soaring over tree canopy, homes + ocean was so extraordinary the head struggles to process. Fun!" Why was this so hard to write about? Thinking back on it now, the sensataion of gliding was so different from any other experience I've had that I couldn't come up with a way to describe it. Truly, you become a bird for a few minutes. I highly recommend hang gliding if you ever get the opportunity to do it.