On the ground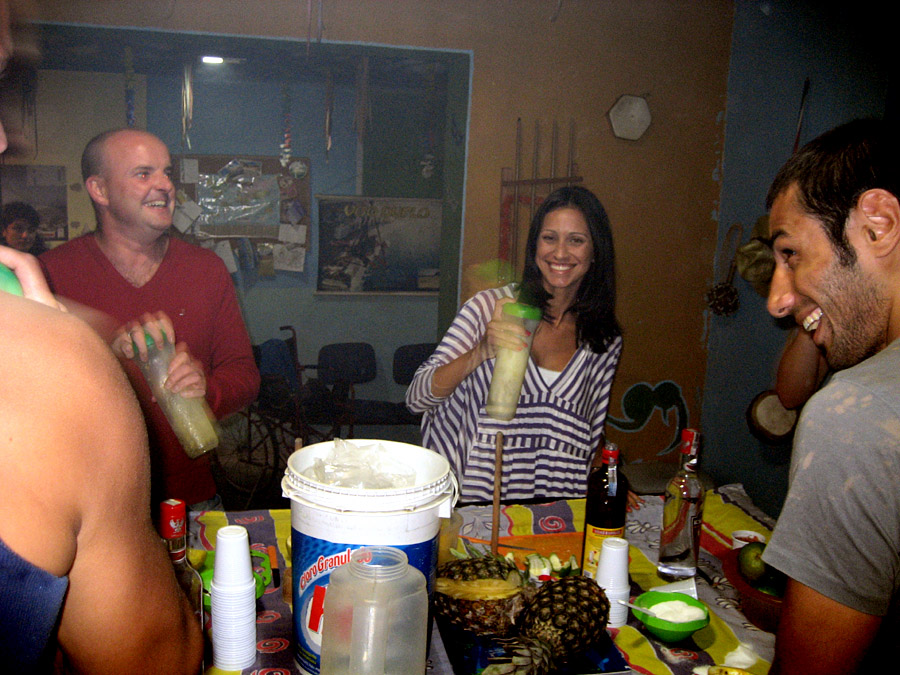 Our story begins at the Piratas de Ipanema Guest House, which is run by my friend Brian and his business partner Fred. This place was my home base in Rio. One of the weekly activities at Piratas is a class on mixing caipirinhas, a cocktail made with lime juice, sugar, muddled fruit and a liquor called cachaça. Here, Brian's wife Priscilla shows us how it's done.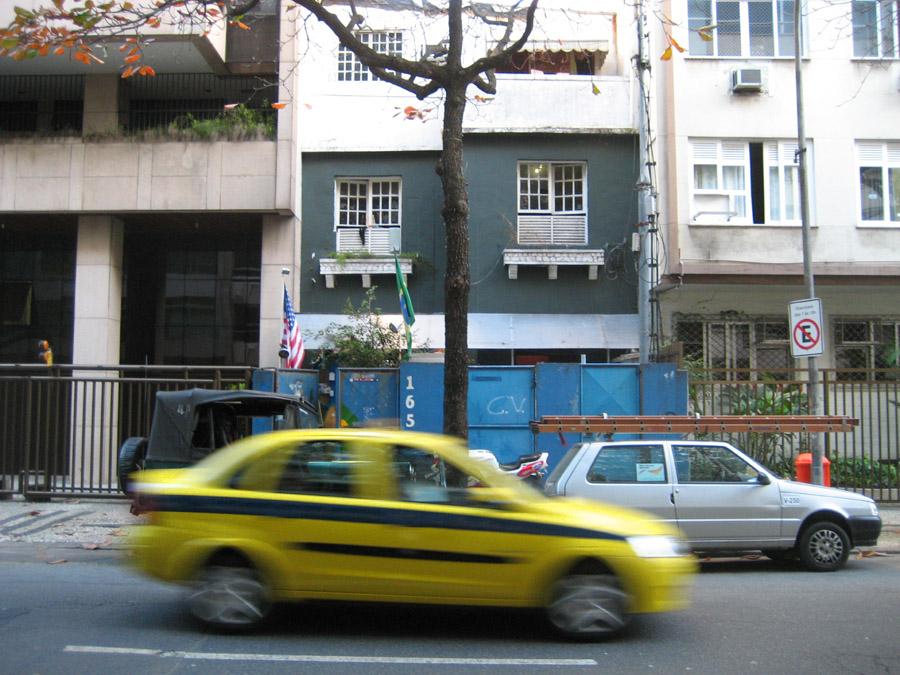 The Piratas pitch is simple: Great location, very cheap. This map shows some of points I'll mention over the next few pages. The red pin shows the location of the hostel.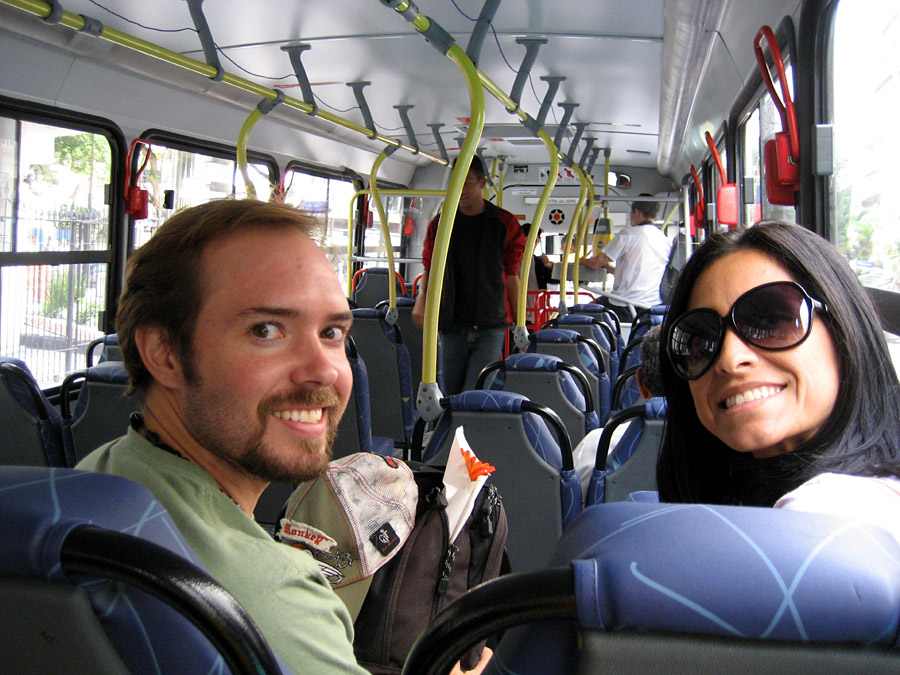 Here's Brian and Priscilla on a bus in Rio. Buses are the most popular way to get around Rio (and, I understand, Brazil in general).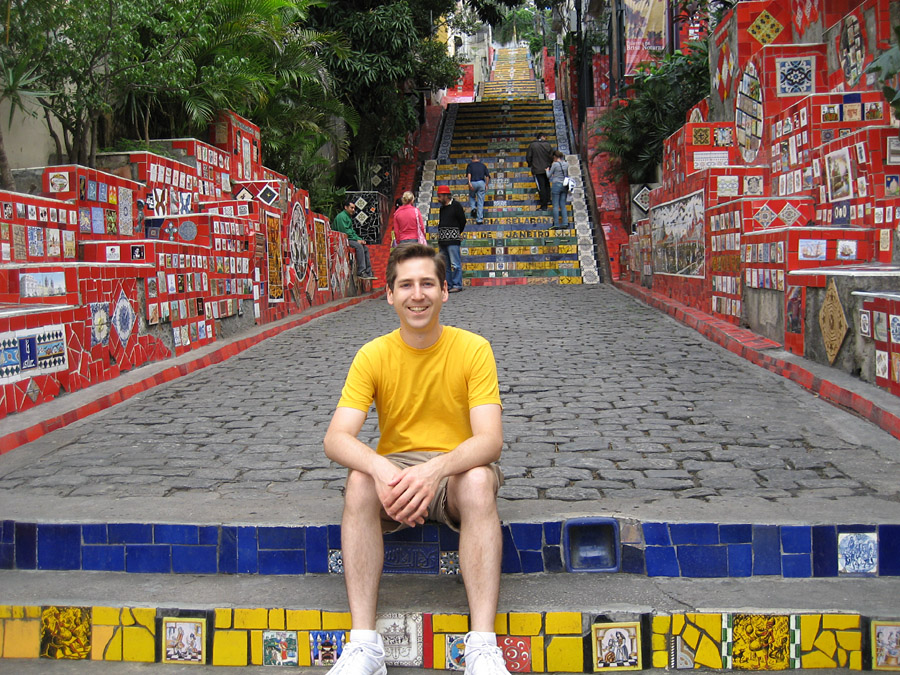 One popular neighborhood in Rio is Lapa, a place often described as "bohemian." From one end of the neighborhood rises a famous staircase which Chilean artist Selarón has decorated with ceramic tiles. His work is impossible to miss around here. And so is Selarón himself — he's the man standing behind me in the red hat in this picture.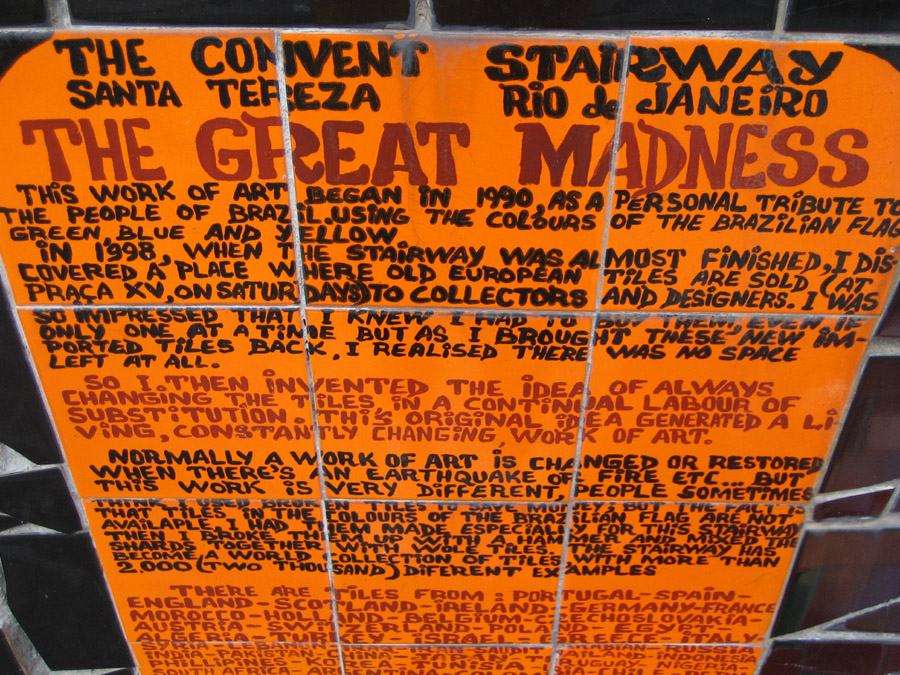 Selarón describes his staircase as "The Great Madness."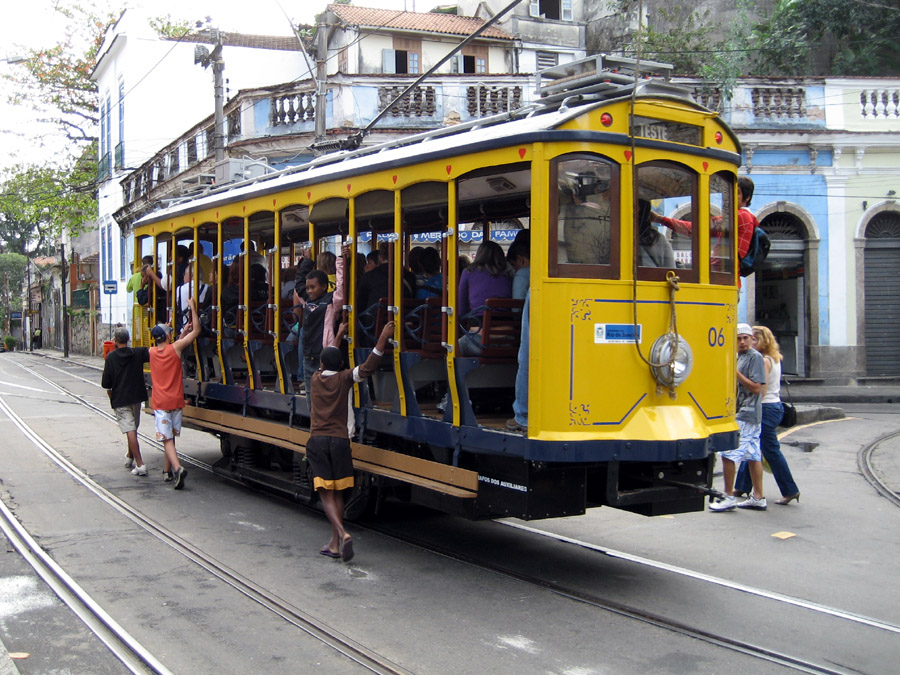 I was interested in this tram (or bonde), which runs up the hill to the neighborhood of Santa Tereza.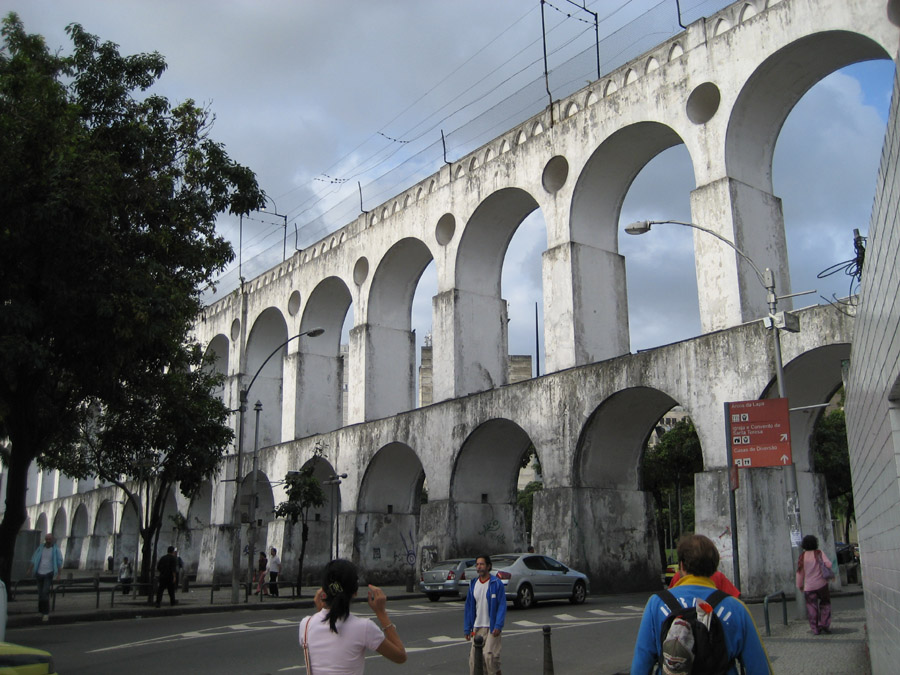 On the way up the hill, the tram crosses the Arcos do Lapa. (By the way, on Friday night, there's a fantastic street party under and around this viaduct.)
Here's a video I made of the trolley ride. Not for the timid: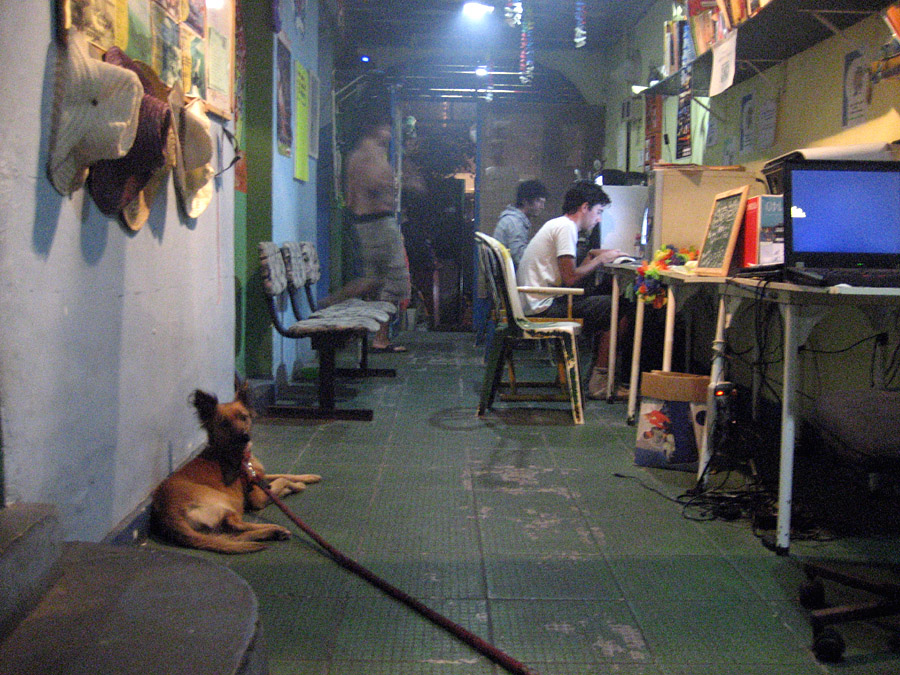 The hostel is pretty basic, but travelers these days demand Internet access. The computer stations are always jumping. That's Samantha, Fred's dog.